"…basking in open sunshine between ribbons of golden-rod and smoke-blue asters;
air athrill with the pipings of myriads of crickets, those glad little pensioners of the summer hills; a plump brown pony ambling along the road; and two girls behind him, full to the lips with the simple, priceless joy of youth and life…"
-Anne of Avonlea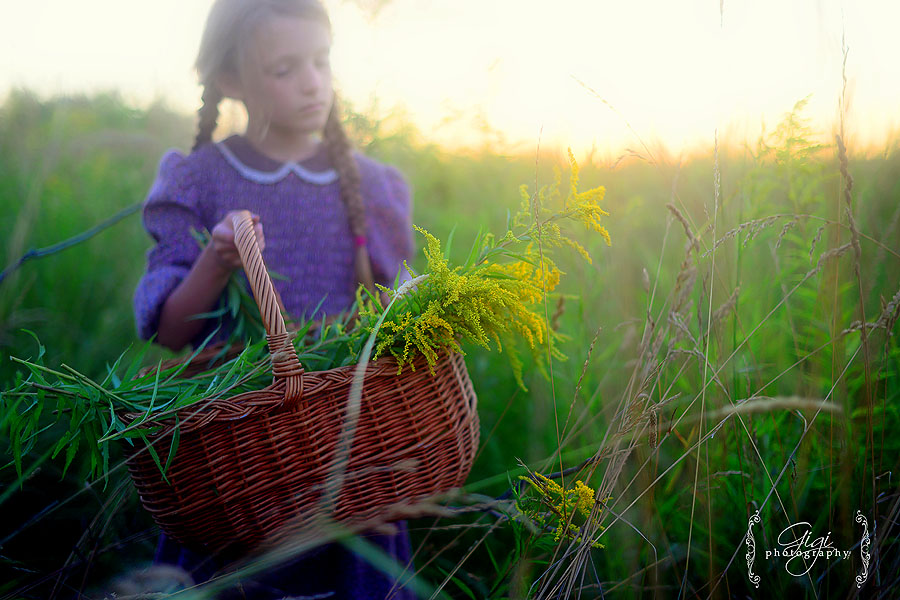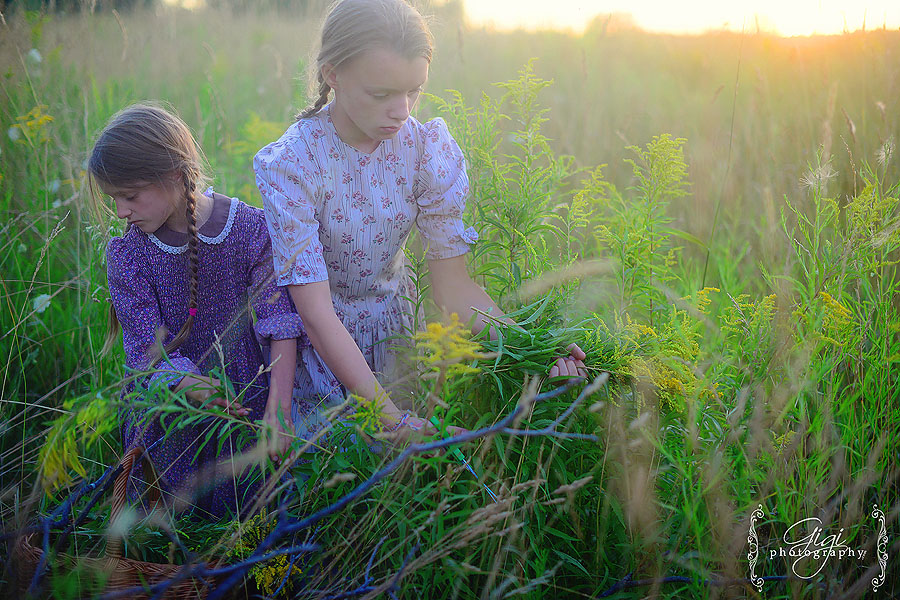 Each season brings such beauty in nature. Right now, as some of the vibrant, summer flowers fade and wilt from the heat, the glorious goldenrod shares its beautiful sunshine-laden leaves throughout the countryside.
I have come to appreciate and adore the color and warmth of the goldenrod in the fields around our home. It signals a slow ending to a blithe summer (yes … as August continues and we step ever-so-closely to the return of September and all her glorious structure), the promise of cooler days and crisper temperatures, the suggestion to soak up all the warm sun and carefree happiness of summer while it still lingers … it also reminds me of my happy childhood …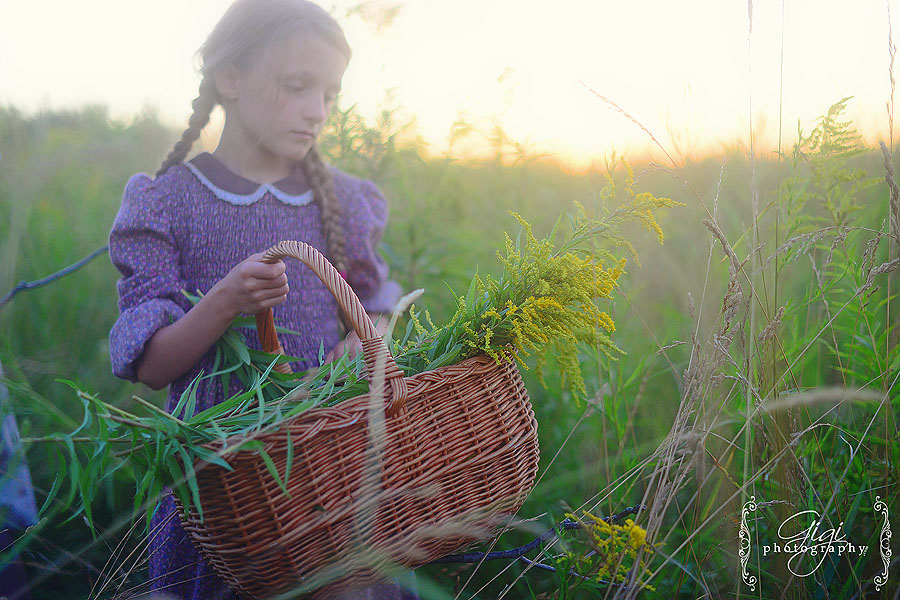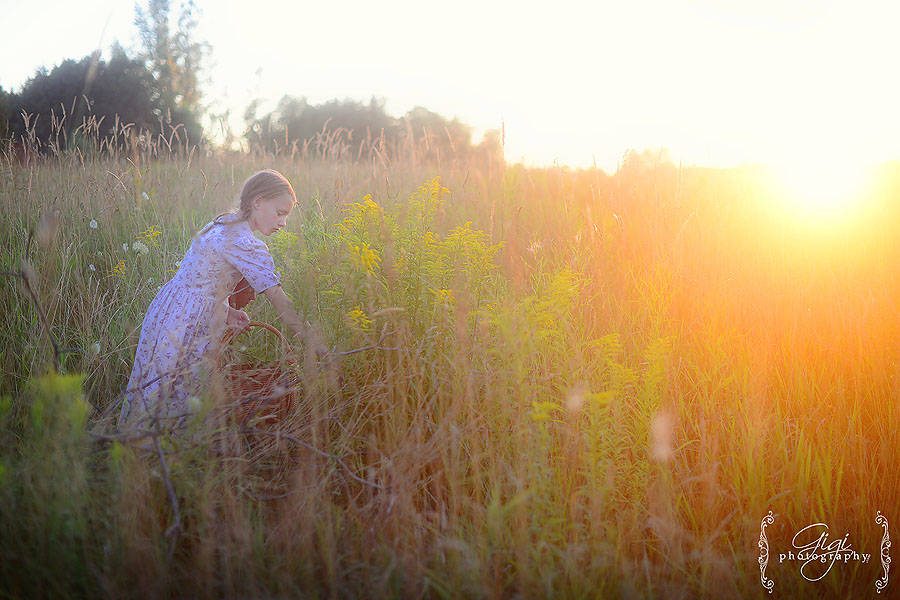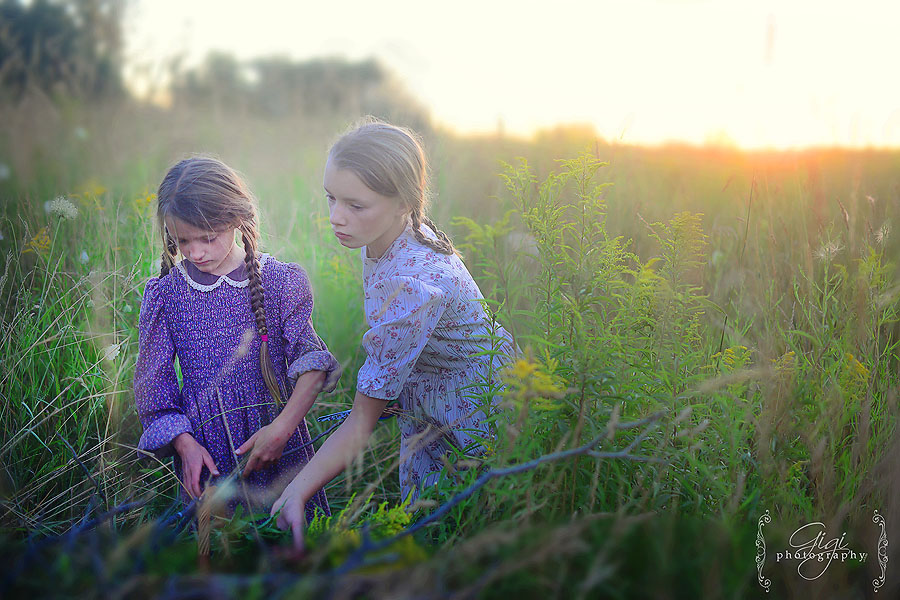 These two lovely sisters collected some goldenrod for me after we finished working in the garden a dusk….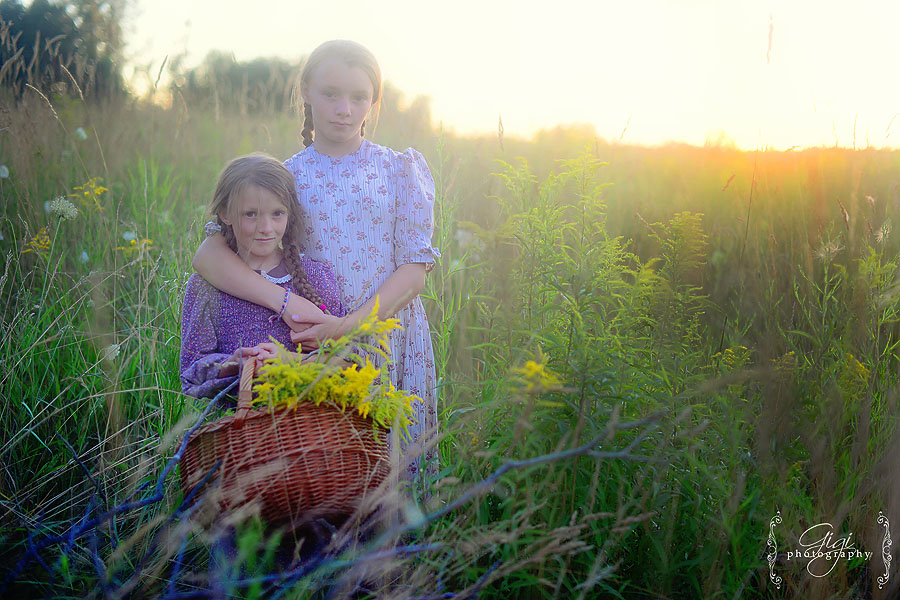 There are many reasons we want to preserve this lovely golden splash of color in our home … have you ever thought of making a pot of Goldenrod tea? It is especially good for clearing the body of bladder infections, but will also soothe colic in babies, ease fevers, colds, sore throats and coughs. Just boil some water, infuse for 30 minutes and add a drop of two of honey, according to your taste preference.  Goldenrod tea will also help fight off seasonal allergies and keep the kidneys healthy!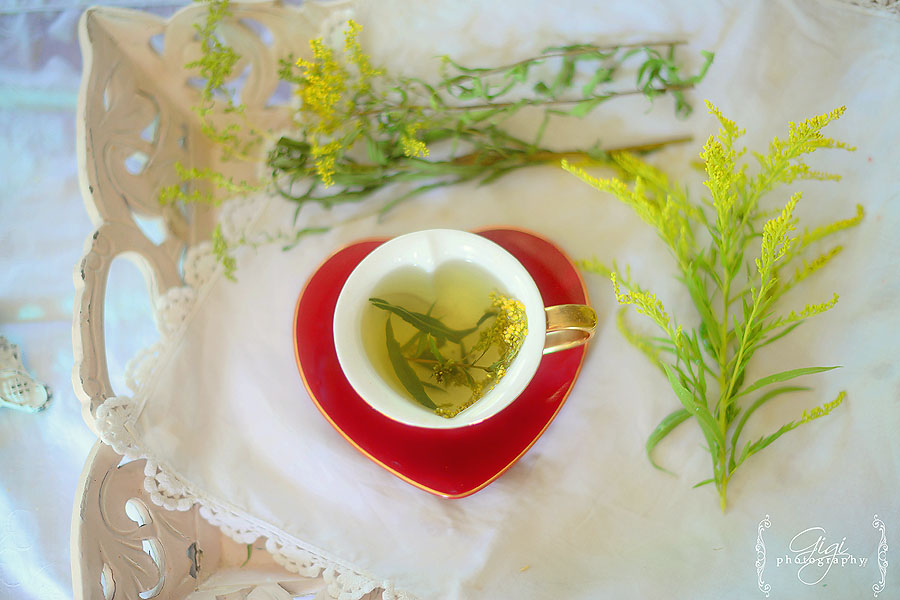 We are drying some goldenrod for the winter months ahead. Strangely enough, I look forward to many cups of hot tea in front of a warm fire in the crisp Autumn or chilly winter months. You could also tincture your goldenrod for a lovely medicine for your cabinet.
{Many years ago, I thought I was allergic to goldenrod as my seasonal allergies would get so bad. I do recall an trip to the doctor for severely swollen eyes as a child. Do not be fooled, however – if you are suffering from seasonal allergies, it is more likely that ragweed is your culprit for all your troubles. I have had this goldenrod in my kitchen for a few days and I have not suffered any reactions as my allergies are directed towards wind-swept pollen, mostly from the infamous ragweed.}