The girls were so disappointed when we had to leave a church BBQ early, missing the party fireworks, to come home and lock up the chickens and animals for the night … however, as we pulled into the driveway, we saw our dog, Winnie, slowly following something through the side of the yard.
We all hopped out of the truck and I told the girls to go see what it was, perhaps it was a frog …
Much to their excitement, it was not a frog but a sweet, fluffy, adorable baby bunny. It certainly made coming home early worth it!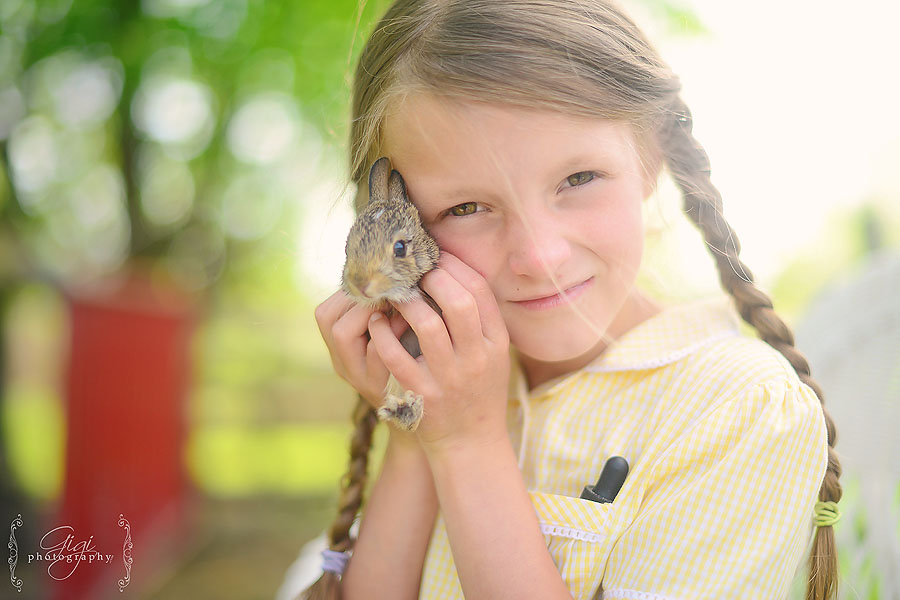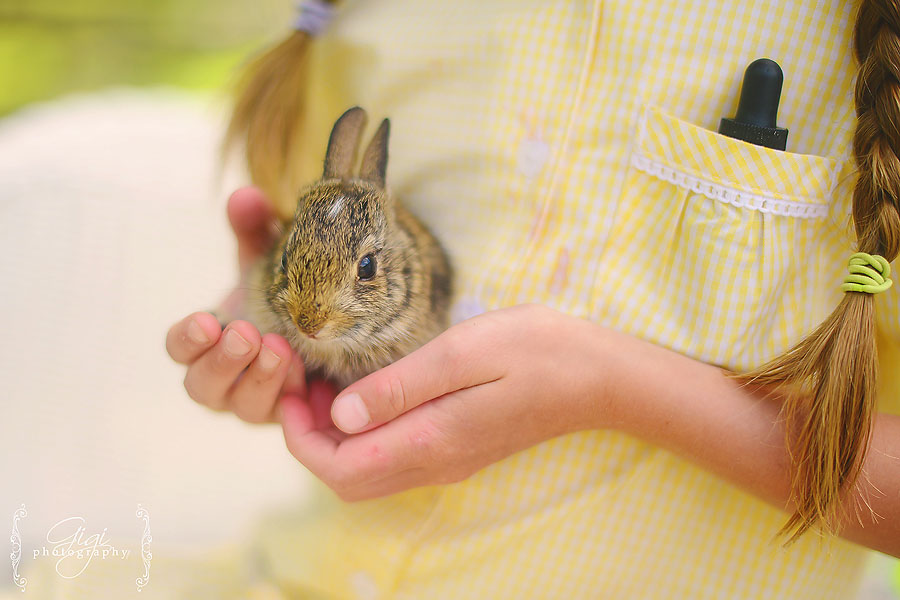 Of course, six girls crowding around, this was a little girl's dream come true. A baby bunny from Heaven. We all voted that Lucia would be able to tend to this bunny, as her dear pet, a hedgehog, passed away after only having her for a few months as a pet. So, Lucia was the lucky one this time. So far, Calico, as Lucia has named the bunny, is actually doing really well. I fully expected the rabbit to die overnight, not knowing if Winnie had caused some internal injuries. But so far, the bunny is drinking and eating and hopping about …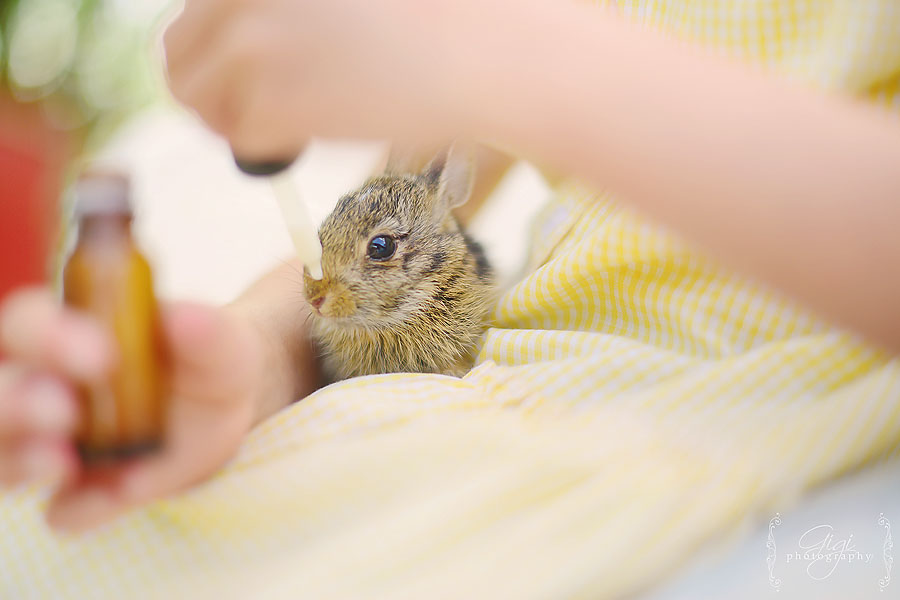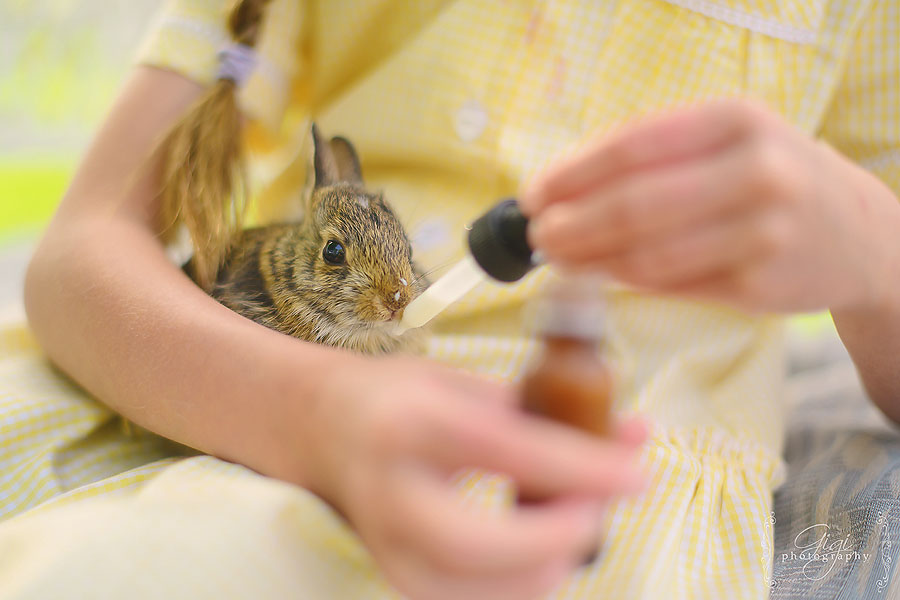 This has truly made our shy little Lucia so joyous. She is now the first one up in the morning (a big deal for this sleepy girl who is slow to rise and slow to do a lot, especially in the morning!) and hops down the stairs, happy as a lark, with her bunny cuddled up in her blanket. She even toted Calico to piano lessons and to a visit at a friend's house.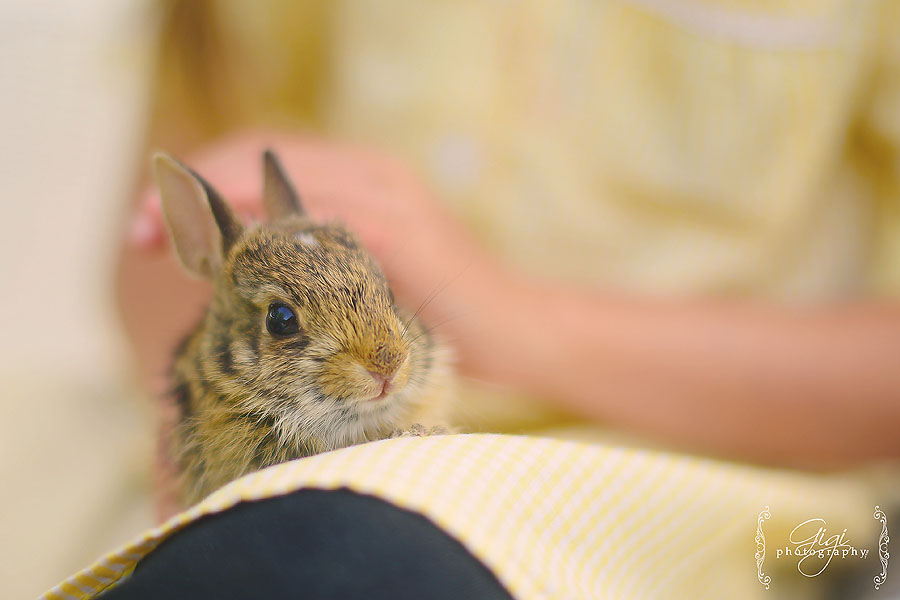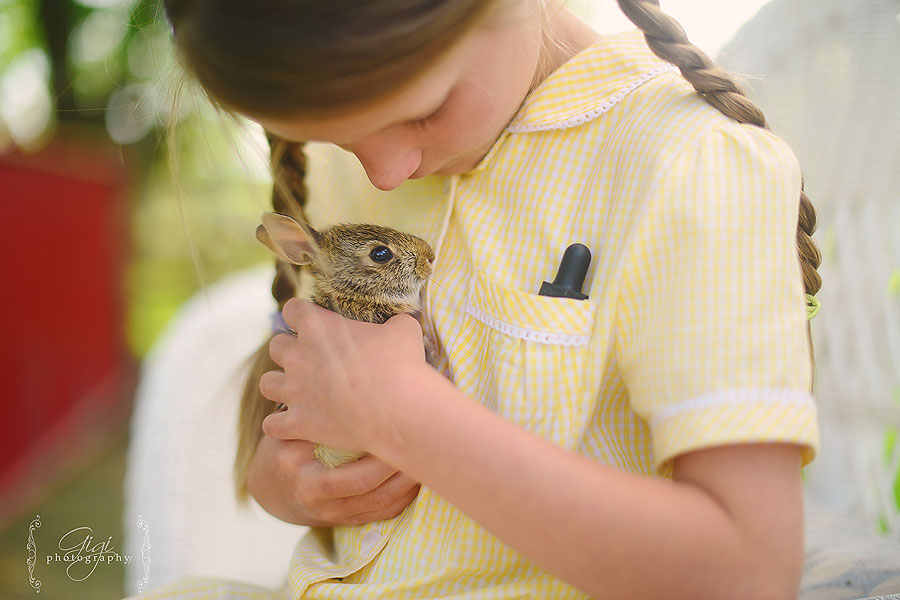 This goes to prove that Charlotte Mason was right in allowing children to blossom with these things daily:
"Something to love, something to do and something to think about."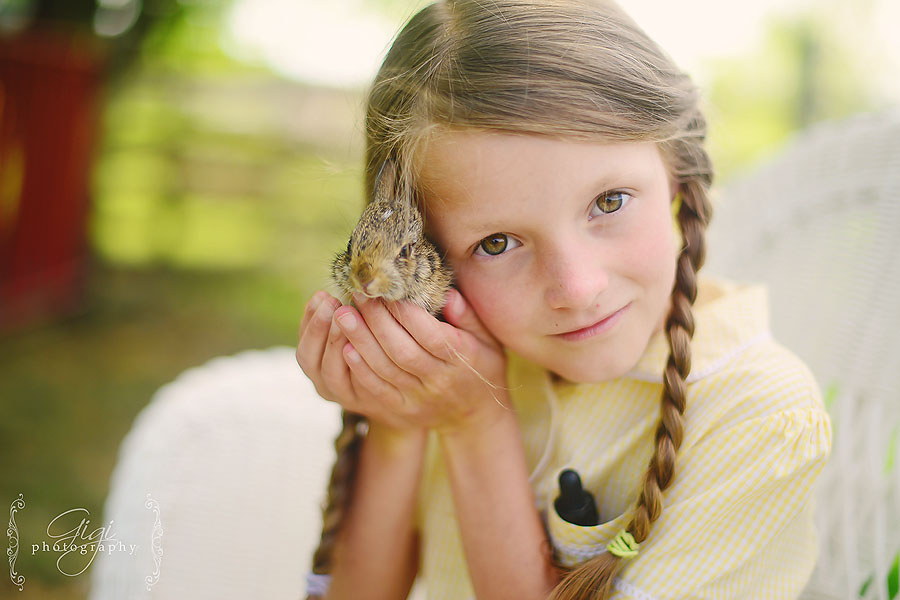 On a side note, we have hit the spring/summer season full swing. There are 20 meat birds growing in the backyard (and they do grow fast!), 20-something laying hens, a few ducks for fun and eggs, of course, the goats … one broody hen (so exciting as she is Lucia's fancy hen and it will be so great to see baby chickies soon, we hope!) and one broody duck (our last duck clutch never hatched so we are hoping this one is successful!). There are 12 young turkeys arriving tomorrow, two ducklings and Friday, we are getting bees! Oh my! It is a busy season for us right now,  no doubt. The girls are fantastic at helping and I really appreciate the fact that we are learning, working and doing things together, even if it is collecting eggs and scraping out chicken poop from the hen house!
We're nearly done school but still a few pages left, which is painful in this gorgeous weather.  Grateful for a few cold, rainy days where we can stay inside and get some extra book work done for the girls' sake.