What does gingerbread house decorating look like in a family of seven?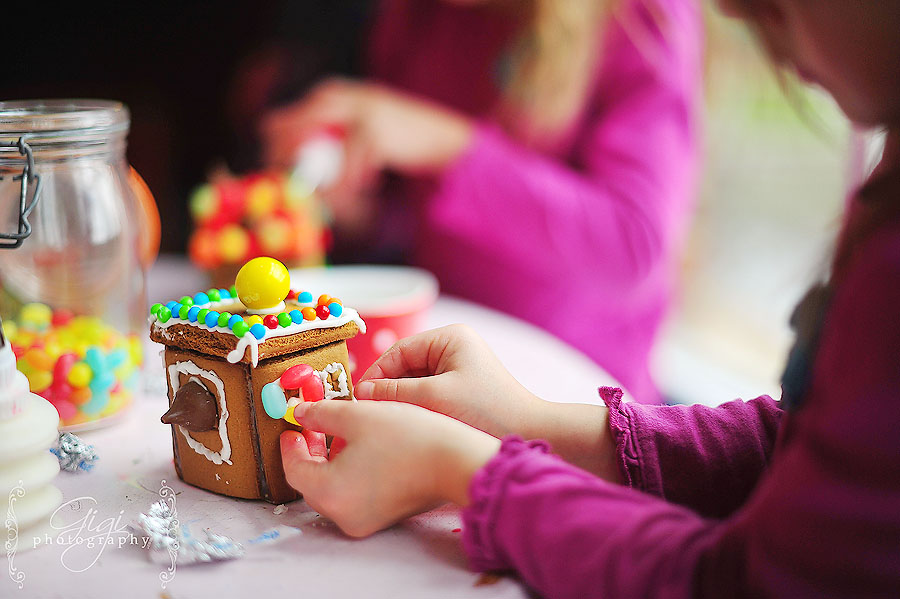 There is a table full of candy. Lots and lots of candy.
Okay …… and  yes, I  have to admit, I ended up using hot glue to 'help' the five little gingerbread houses to stay together … in order for them to all be ready to decorate at the same time, I had to cheat a little!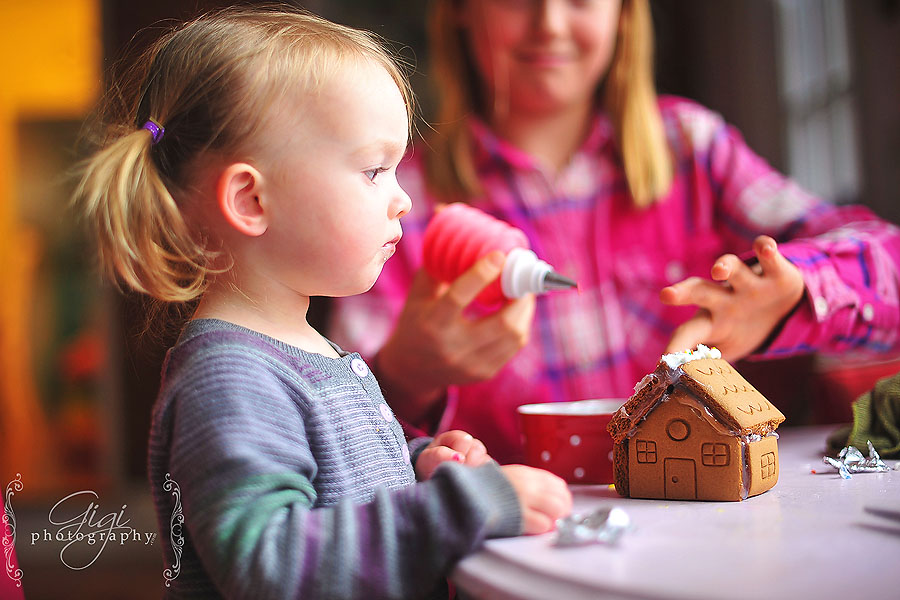 Lots and lots of icing. To hide the hot glue, of course.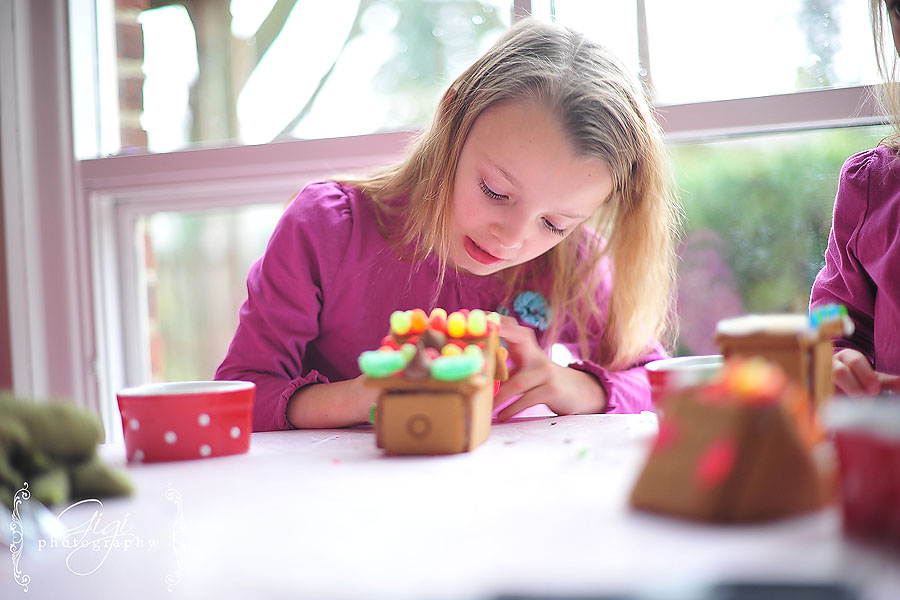 some candy stealing thoughts …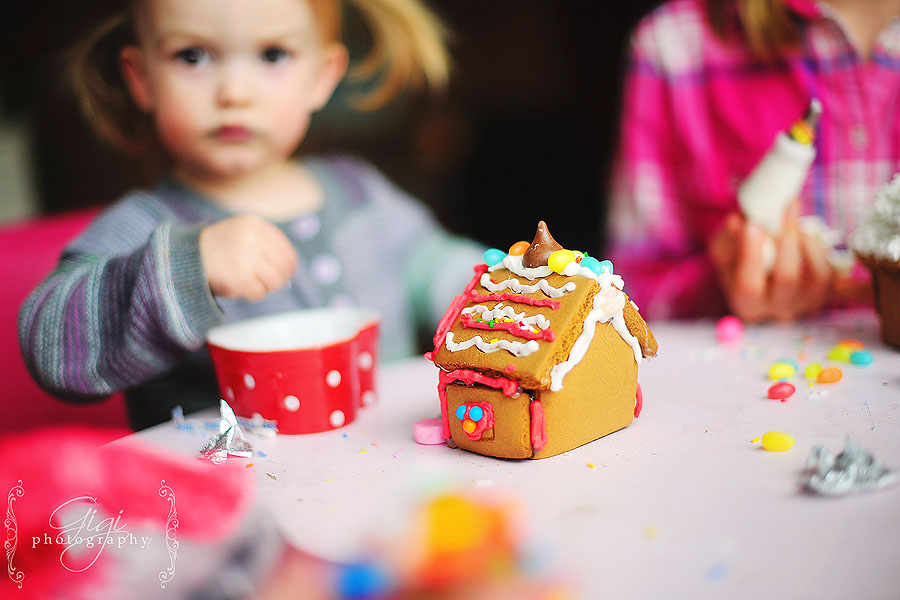 sticky fingers and determined concentration …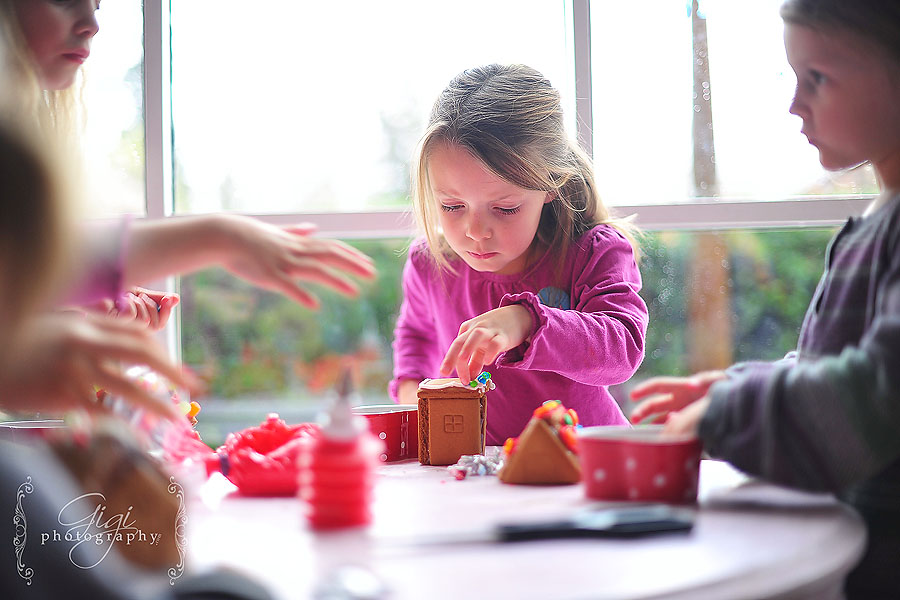 a ton of giggles …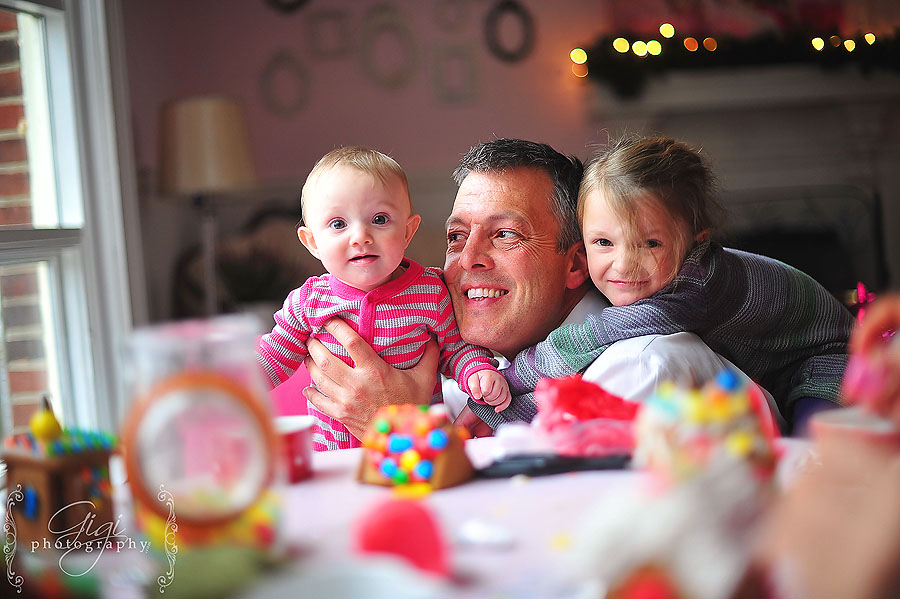 and some super sweet memories.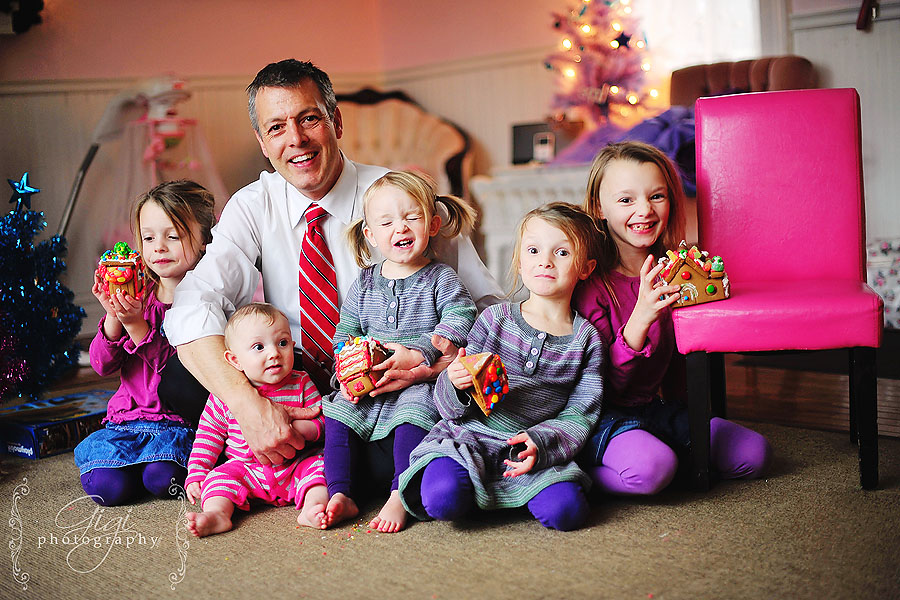 Oh trust me, there was a big mess on the floor.
Yes, the houses were picked at and the candy was eaten as quickly as they were built … and yes, it took me twice as long to clean up as it did to make them … but you know … I remember my dear, precious Grandma making gingerbread houses with my sister, brother and I when we were little… and I remember the fun, the excitement, the joy, the Christmas carols playing in the background.
And yes, it probably was just as messy and sticky and perhaps overwhelming for my Grandma, but the memories of our fun afternoon together, creating frosted miniature houses loaded with red jelly candies and lovely peppermints are sugar coated and sweet.
Memories are amazing.
Creating them with my own five children is priceless.
Today, I am thankful for sticky fingers and five hot-glued gingerbread houses.
Pin It