It's CRUNCH TIME!

Only five days till Tamara and I jett off to the Dominican Replublic for our Project La Tienda trip!
OH MY GOSH! I am OVER the moon excited!!!!!! We have packed our suitcases, full to the brim, with all the wonderful donations you guys gave – beads, jewelry supplies, scarves for the women, toothpaste, toothbrushes, medicine, vitamins, shampoo, soap … yeah! We have our suitcases PACKED FULL … now we are praying that nothing "strange" happens on the journey there. Such as the suitcases being confiscated when we go through security at the airport in the D.R. I have heard of that happening, although Rachel told us we should be okay. But if you are the praying type, please pray that they will see favour wtih us and not even SEARCH our suitcases!! 🙂 
Also, can you please pray for Tamara (who will be traveling with me)? Her household (three kids under the age of 6) just got hit with the flu bug – and I know how crummy it is to have little ones who are so sick – and with the trip just days away, please pray that Tamara herself does not get sick and that her children will get better fast so she won' be leaving a household full of unwell children (mommy's guilt can be HUGE if that happens).
My Lacey also is sick today – she has a fever – so I'm hoping it is nothing more and doesn't develop into anything else …
I'm also feeling the  pressure of needing to get EVERYTHING done before I jett off. You know that feeling – all of a sudden, your to-do-list becomes 1,000 miles long … yes, why does it suddenly GROW right before a trip? I'm going to just breathe and tackle a few things at a time and hope and pray I get all my proofing and editing and orders done before I take off. 🙂 
I know Tamara and I are excited to bring back our suitcases FULL of new jewelry from the La Tienda ladies so be prepared – we WILL be having another party (or two?) and a HUGE showcase of the photos from the trip. We went you to all experience how AMAZING you have been by seeing WHERE your donations ended up ….
Here is something special from La Tienda – they have created and designed a necklace that will be sold online only – it's a feature piece and it's brand spankin' new! 
This necklaces is made up of two beautiful strands of red seed beads and a chula clip (what's that? Just look below …)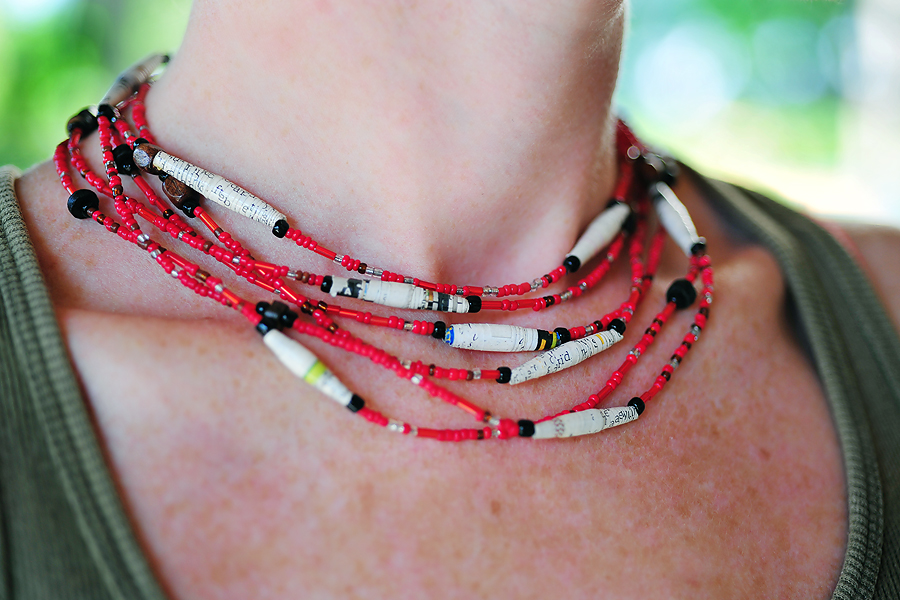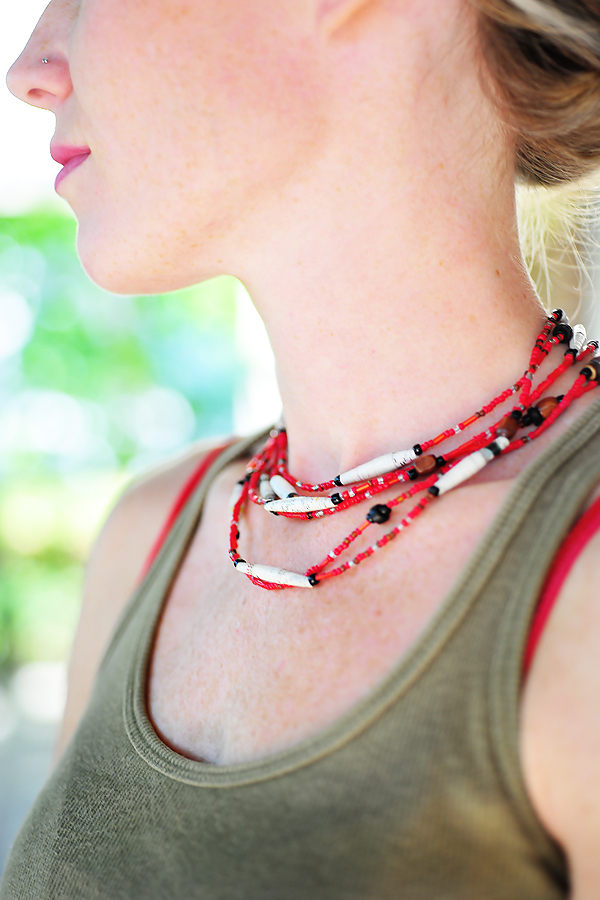 (This is a chula clip – pretty, eh?)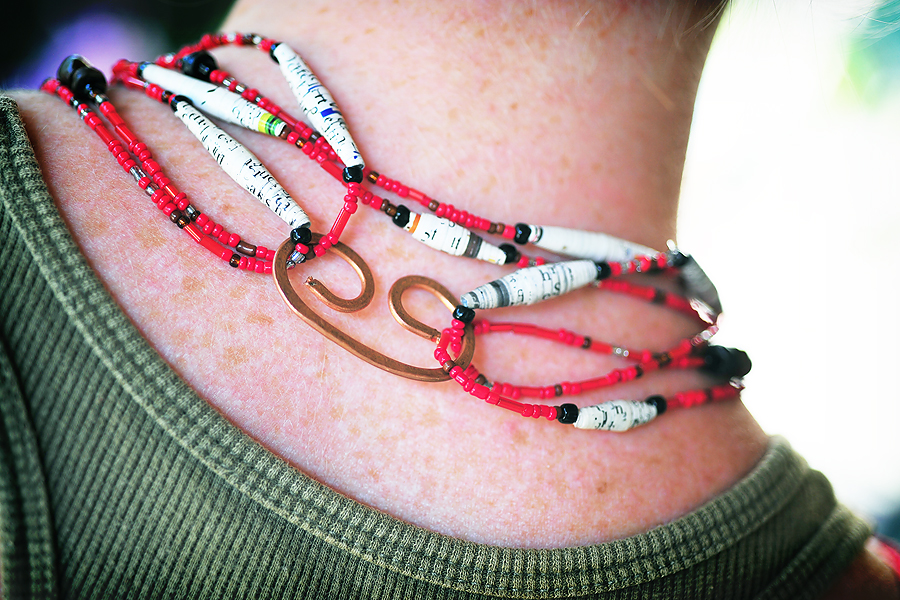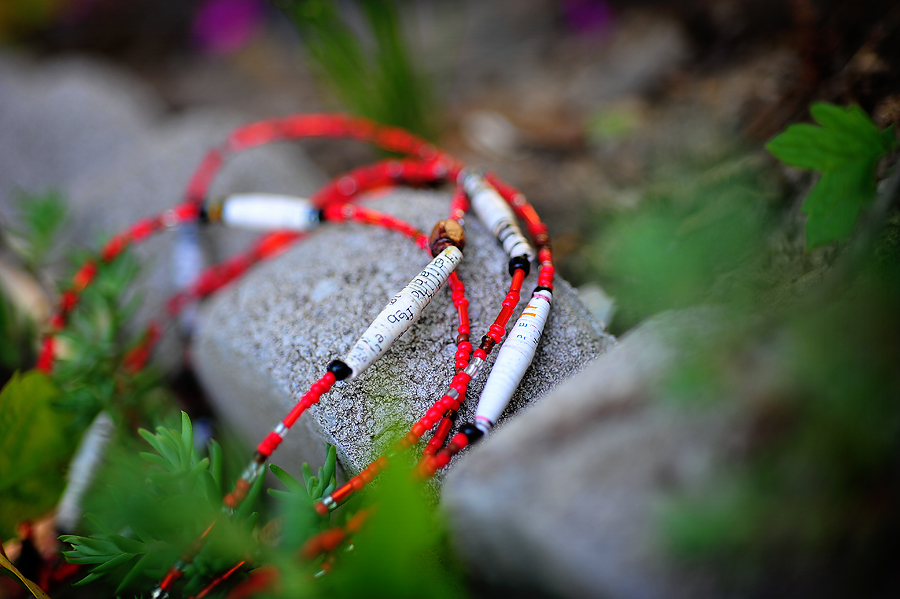 Wondering how to wear it? Here are the instructions.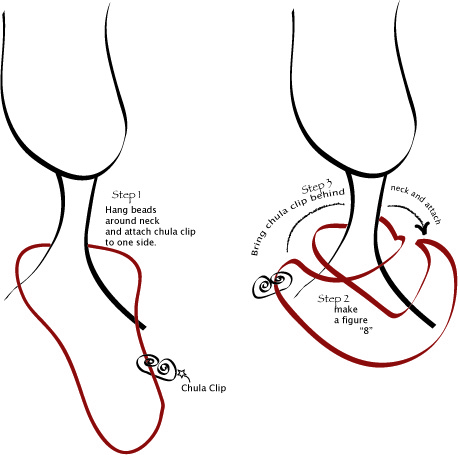 You can purchase one of these lovely red necklaces with paypal for only $12. 
Here is La Tienda's paypal link: