I had the BEST, most fun session last night with my Trash the Dress models …. we had a BLAST and the girls just worked it! Amy and Jenny, you gals are awesome! Thanks for (mildly!) trashing your dress with Gigi Photography!
First up – Miss Amy – mom to an adorable little boy, wife and business owner … and just as sweet as you can get!
This was in front of a funeral home – we were laughing, thinking, it must look kind of – er, strange – to have two brides out front of a funeral home … ohhh, good times!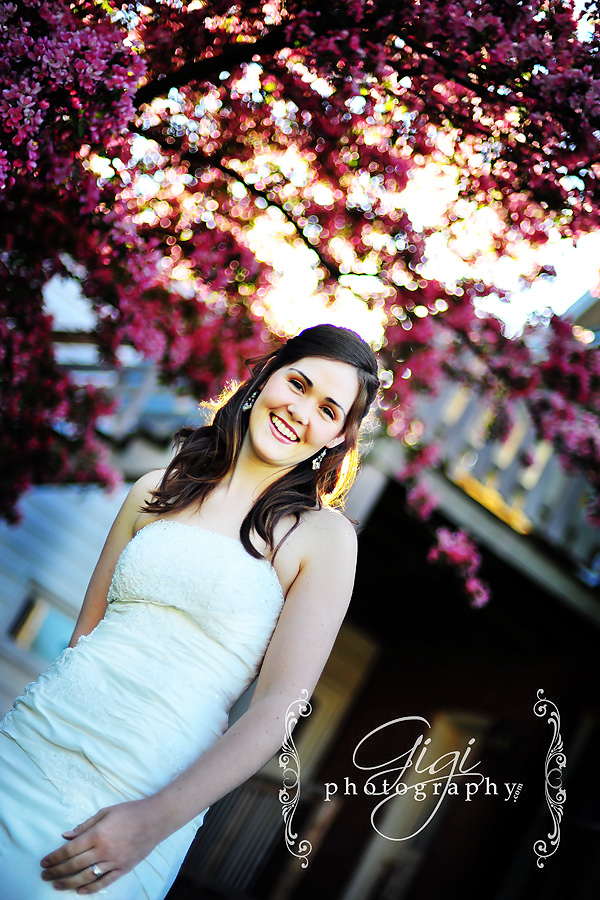 We changed locations lots …. LOVED this alley (Thanks, Gid!) …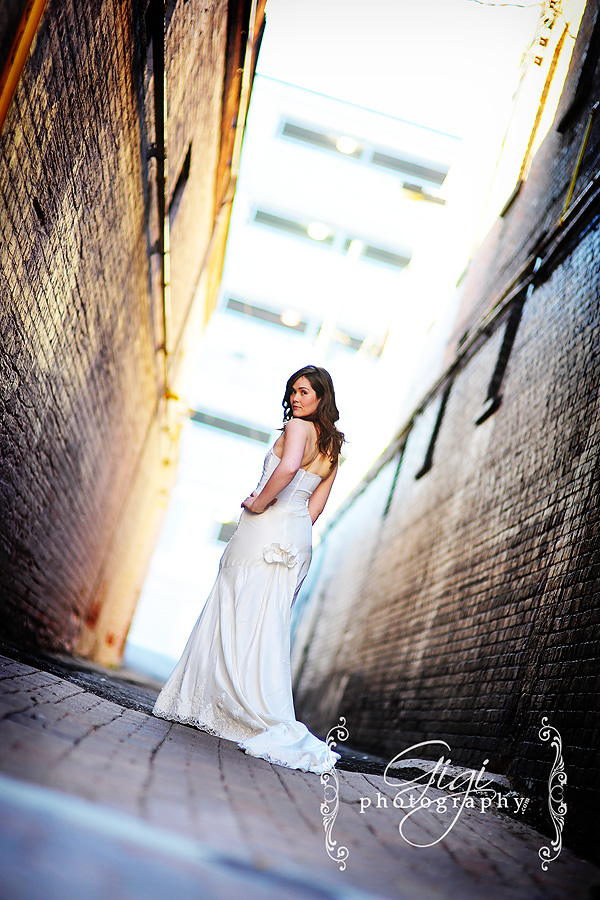 Amy, you are GORGEOUS!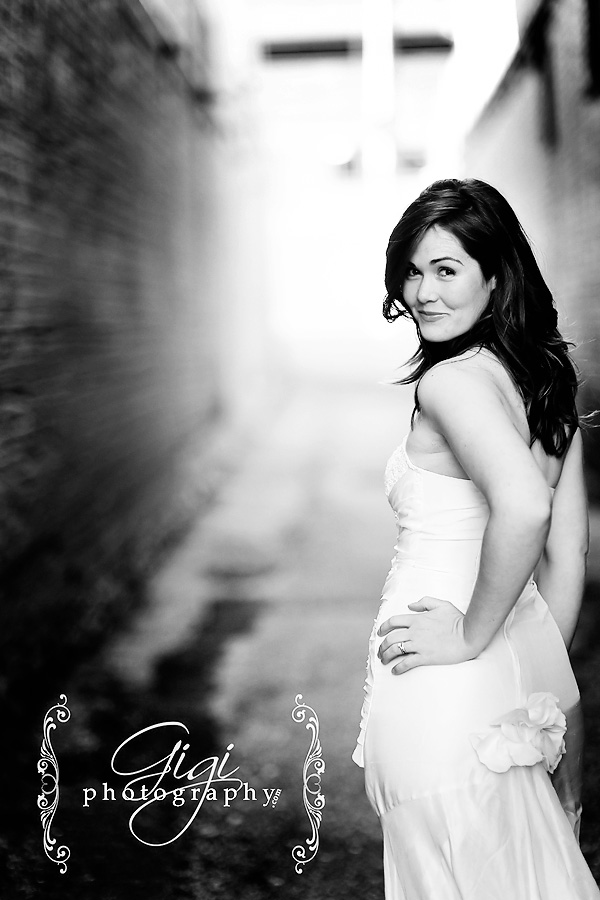 OH. MY. GOODNESS …………… drop dead GORGEOUS! Ahhh, apple blossoms … 🙂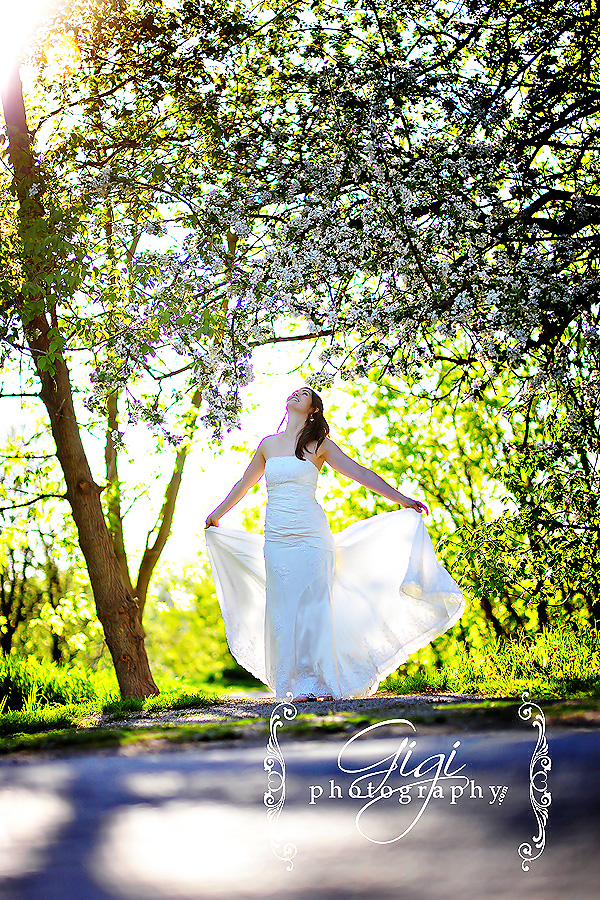 Work it, girl!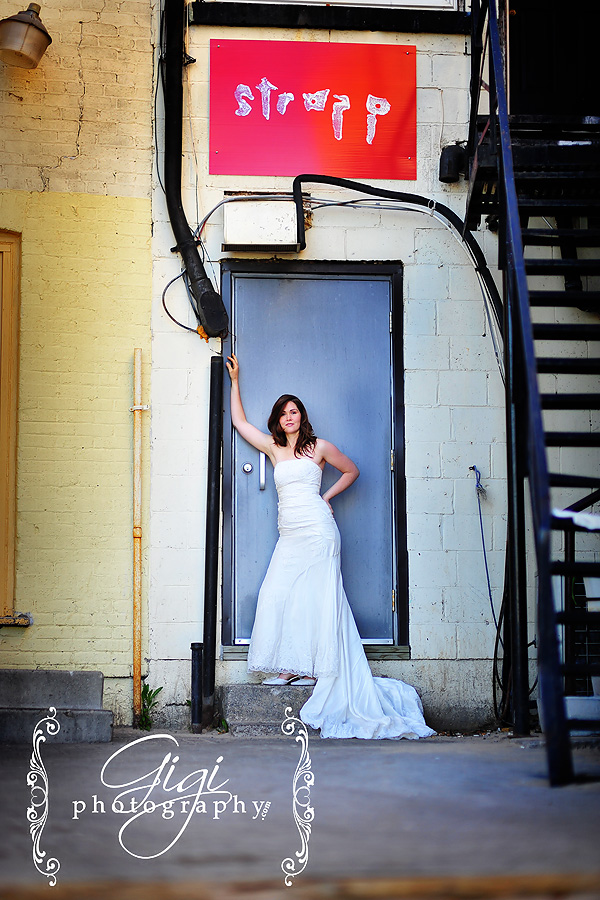 Amy brought along her friend, Jenny, who I just LOVED – her look was amazing! So unique and STUNNING! Jenny's wedding dress was her grandma's and her mom's dress – how unique is that?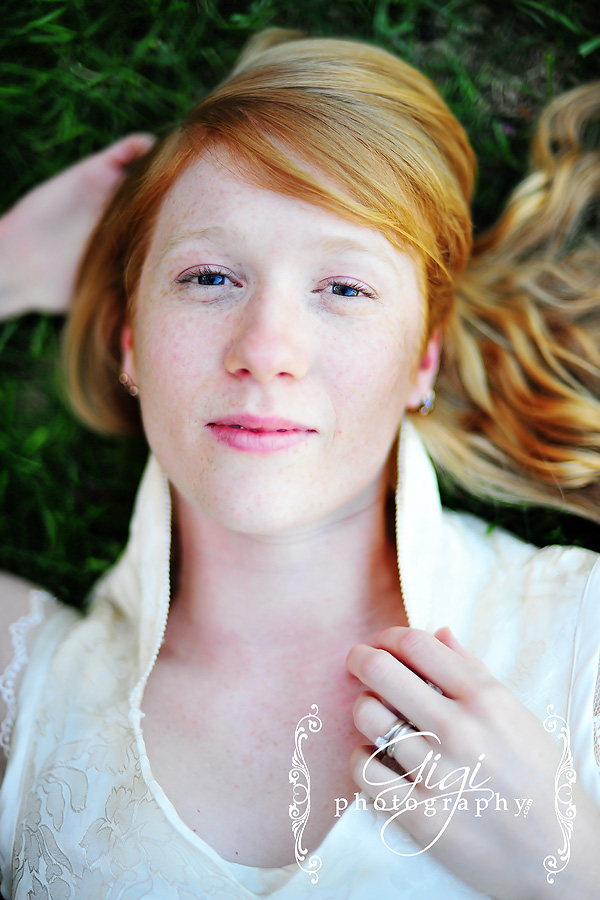 Ten points for guessing who she looks like in this shot  …….. my FAVOURITE person in the whole wide world ….  in the White Way of Delight. Does that ring a bell?!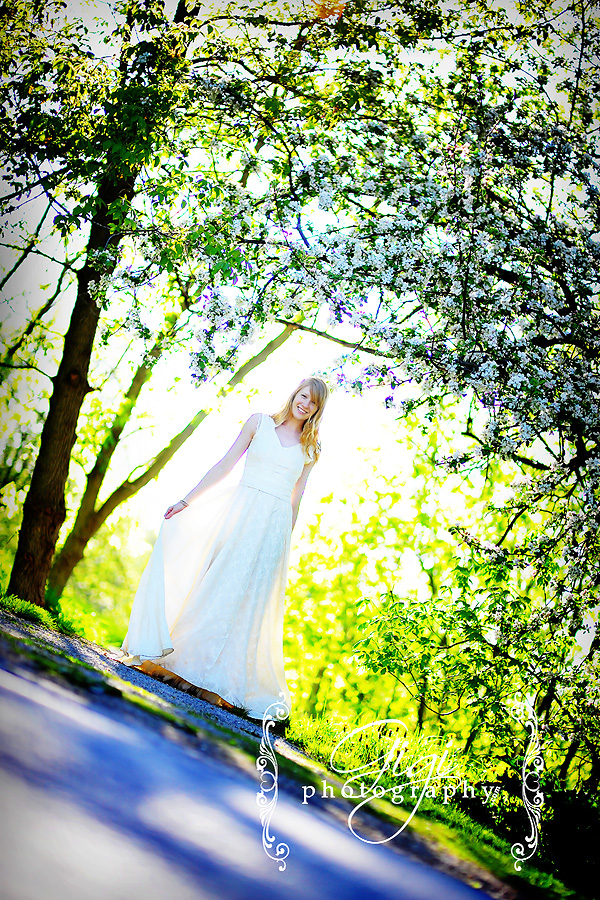 WOW! Jenny, you are SO BEAUTIFUL!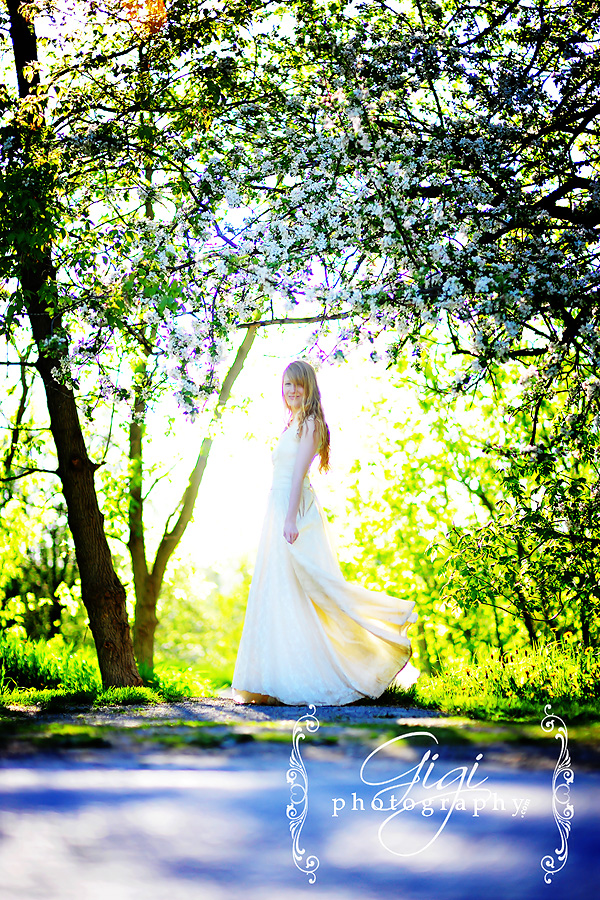 By the end of the shoot, we decided to do the water shots, but only feet as it was FREEZING – only 12 degrees by this time of the night and I'm positive the water was about 60 degrees F., if that. Brrrrr!
… but don't you love how the shots turned out?!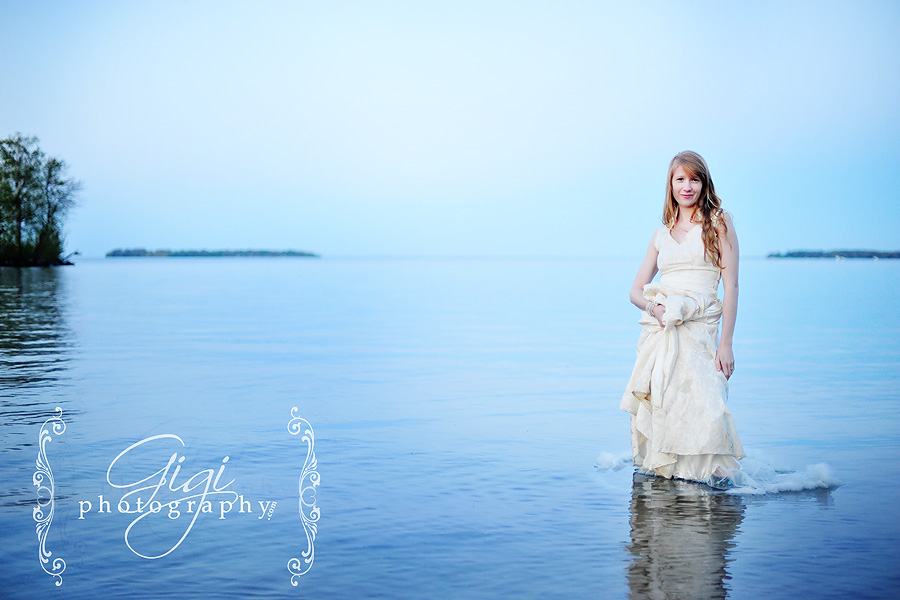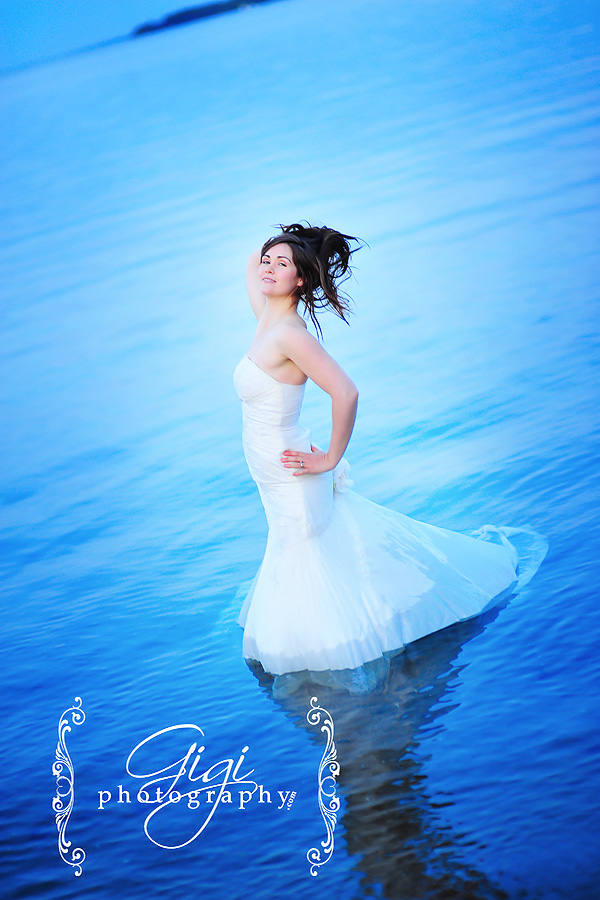 I'm already taking lots of bookings for more Trash the Dress sessions – don't miss out! E-mail me at gillian@gigiphotography.com to book your session and have some fun with the dress of your dreams!
Okay, and because you are all so wonderful, it's time for another giveaway, hosted by an adorable online store I discovered while Christmas shopping:  Ginger Blossoms.
These handmade toys are a great way to encourage your child with creative and imaginative play. Ginger Blossoms, owned by Andrea Edwards, is the cutest online store, just full of charming little goodies for you child to enhance their childhood. All handmade felt products, they are safe and easy for little hands to hold. I have bought the felt desserts for my girls and they love to use them in Rose Cottage!
This week, you can choose your yummy treats that you would like to win (with a maximum value of $12). All you have to do to enter this contest is visit Ginger Blossoms website – and check out her fun blog, as well – and browse around her shop, choose your tasty treat and then come back and leave a comment here on this post. Easy as pie. I will post the winner of the giveaway by the end of the week.
Speaking of pie – doesn't this look delightful?!
Happy Tuesday!