These things make my heart sing. 
A new cutting from my plants (um, the truth is I kill them so often, I have to keep rooting and starting new plants to replace the wilting ones!)…
beautiful flowers from my own garden (Yayyyy, Spring!!!) …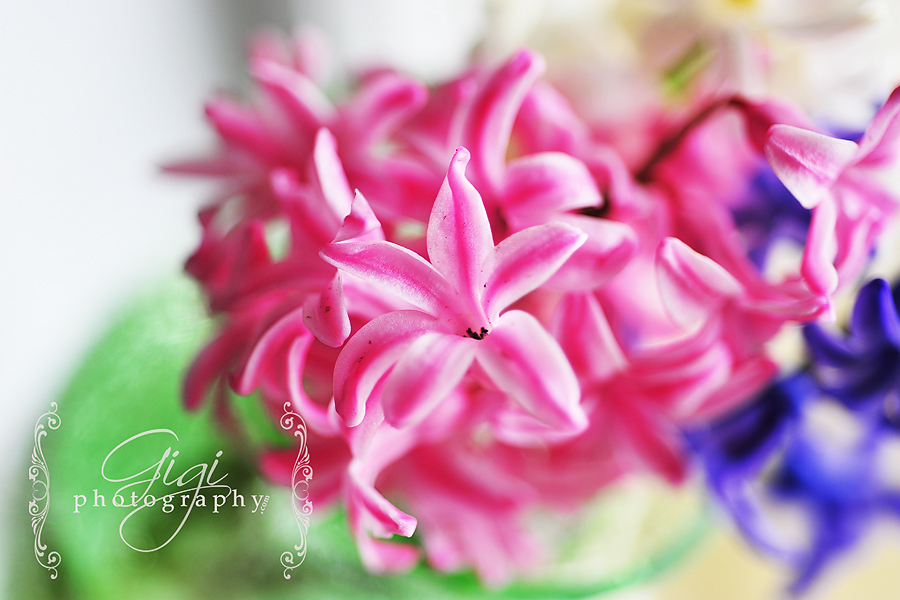 My three Ls, all squeaky clean after a day of playing outside in the sunshine …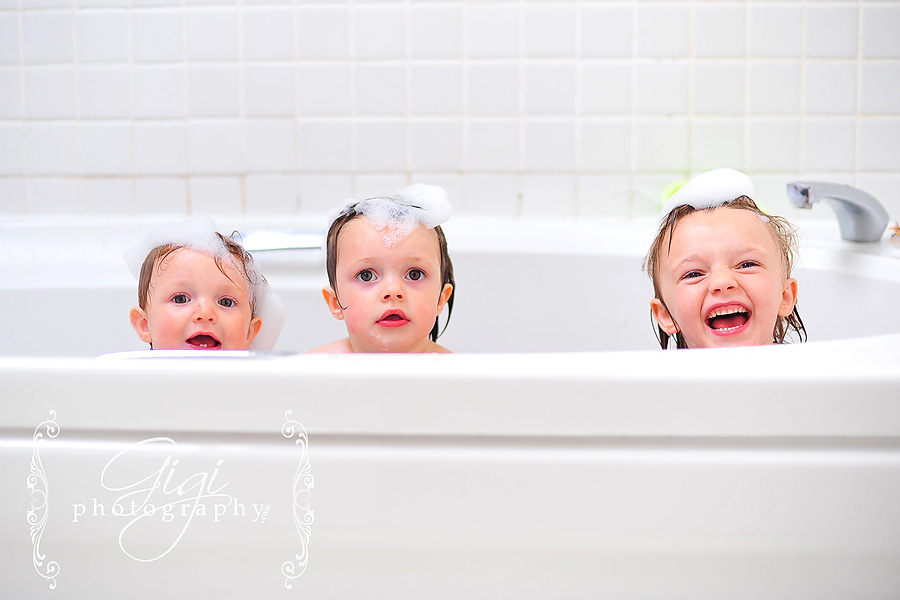 My Jasper. My favourite cat. My sweet, gentle friend. He's in a girlie doggy bed that I bought for Daisy (who is, surprise, surprise, too big for the bed).
(Did you notice Daisy is not in my favorite photos right now? Yeah, that's because she just barked at NOTHING and woke up my sleeping baby … arghhh …. please remind me how wonderful it is for a family to have a dog as a pet! Speaking of which, have you all rented Marley & Me yet? If not, GO RENT IT TONIGHT! I loved it. I watched it twice and cried both times.)
I've had quite the exciting past week with the La Tienda party, awesome fun sessions (sneak peeks coming soon!) and some awesome guests at my house yesterday. So in the midst of all that, I haven't had time to announce the winner of last week's giveaway from Le Geek Est Chic … but it's time NOW!

First off, a BIG thank you to Le Geek Est Chic for hosting the giveaway! I love her rings – I have one and adore it. So fun and funky! They make great gifts for girlfriends, too!
The winner of this giveaway, using mathgoodies.com to generate a random number,  is:
#12 – Danielle who wrote: "LOVE, LOVE, LOVE the photos from Texas. You find the most incredible backdrops! I also love the fish eye lens. Amazing!"
Congratulations, Danielle! Just e-mail me and I will hook you up with your winnings! I will be doing another awesome giveaway tomorrow – so come back and check out what it is! It's SUPER DUPER cool and I can't wait to order one myself …. hee hee!