So I figured it out – I figured out why they say "Everything's bigger in Texas!"
They are referring to the mosquitoes here! Wowzers! Those little suckers tried to drain our bodies of all such blood last night during our photo shoot out in a country, Texan field, but we braved the mosquito-battle and won with a few scars to prove for it. 😉
 Stacy (Stacy Murphy Photography) rocked it out last night and in turn, produced some of my favorite images ever … you know, having three kids, I often make sure I have photos of me and all the girls, but sometimes, it's nice to have one child at a time so you can capture that special bond with each individual child. I hope one day, Lucia loves these photos as much as I do. 
When we saw this patch of Blue Bonnets, I was determined to get some photos there … they are SO beautiful *AND* we don't have them in Ontario so they're pretty unique.
Isn't her fish eye lens fun?!?!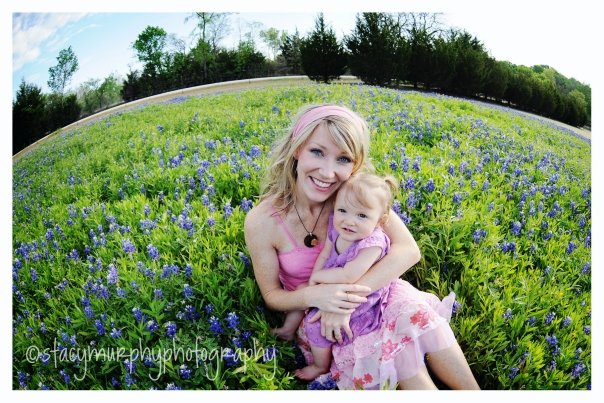 So sweet … I love it!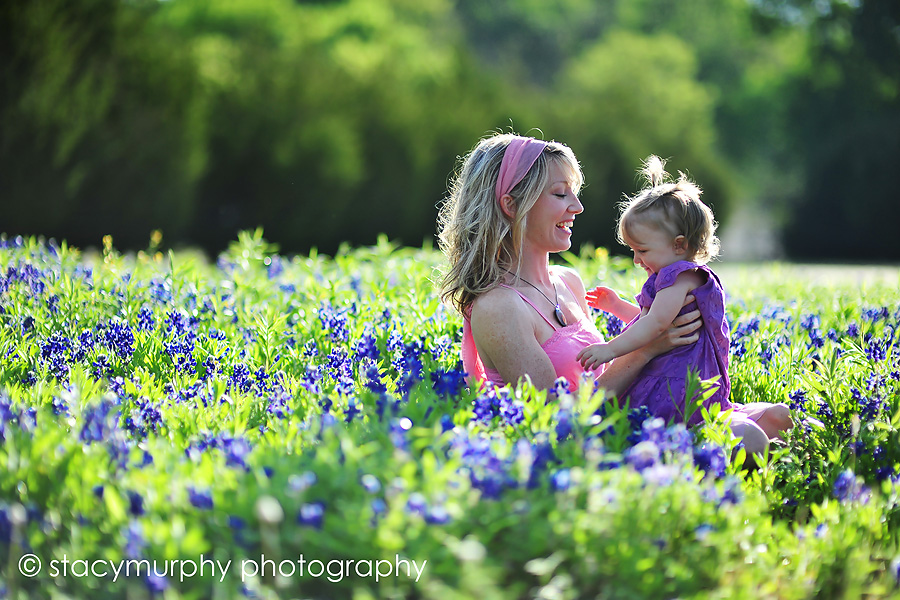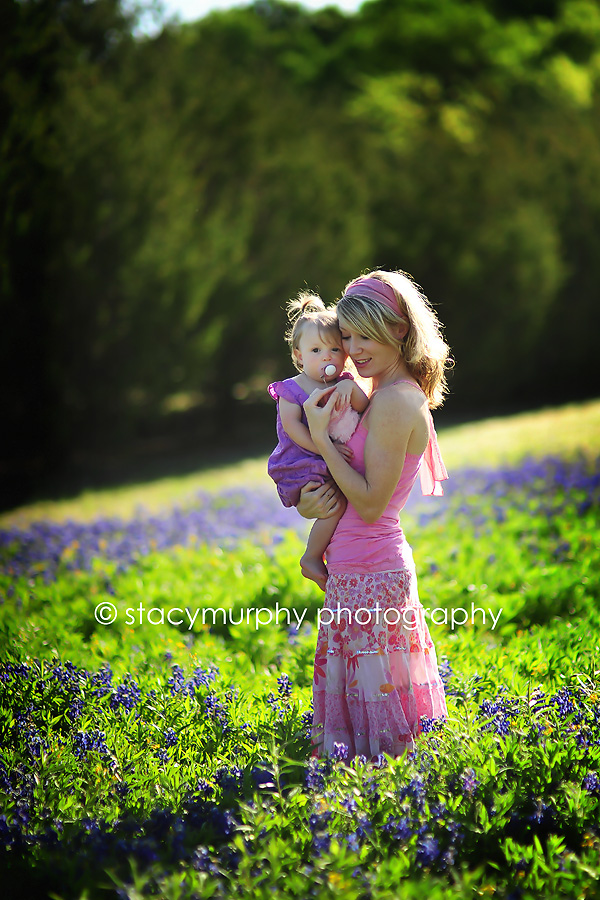 This was in a field down the street … everytime we walked through this field, Stacy would start making loud noises to scare away the (possible) rattlesnakes while swatting away mosquitoes the size of my cat! 😀  I guess it's all part of the Texan adventure!
Ummm …. if I see a rattlesnake while we're back in this field tonight, I think you'll hear my scream all the way in Ontario! 
And a photo for my website and blog … and for those of you who have asked, my pink camera strap is from PhatStraps. Check them out – they're super fun and awesome! Tell her Gigi sent you! 😉
and a few from my camera …
I LOVED this road! Awesome!
I am so grateful that I have such a wonderful friend that will help me capture such sweet memories for me … I am so blessed! Thank you, Stacy! You are THE BEST!! You can see more photos here at Stacy's blog. Stacy's Blog
Tonight, it's MY turn to take photos of Stacy and her two sweet kiddos – can't WAIT!