When Heather first e-mailed me to book her engagement session with her fiance, Rudi, I KNEW we were going to have fun! First off, Heather is also a photographer (check out her website here) so I knew she'd "get" it … and she did … she showed up with awesomely-fun outfits for her and Rudi and was up for anything!
We had a blast during our session – I felt bad after because we probably left poor Rudi out of the loop while we chatted "shop talk" … and she even shared her delicious homemade rice krispies/chocolate/peanut butter squares that her and her BFF made! How awesome is she?! (And thank you to her BFF!)
She totally reminded me of a blonde Giselle from Enchanted …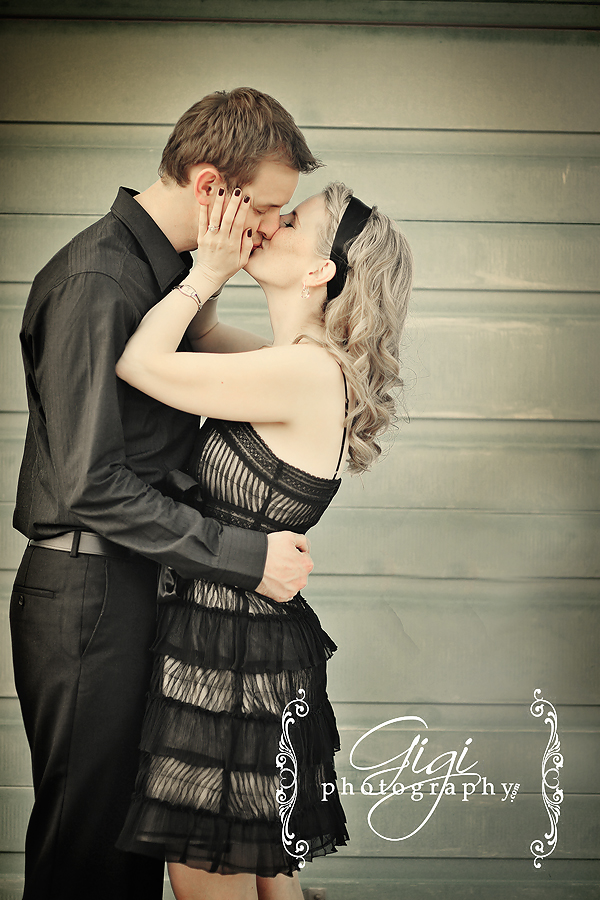 The lovely couple will be getting married in August …  Heather, you will make a drop dead gorgeous bride!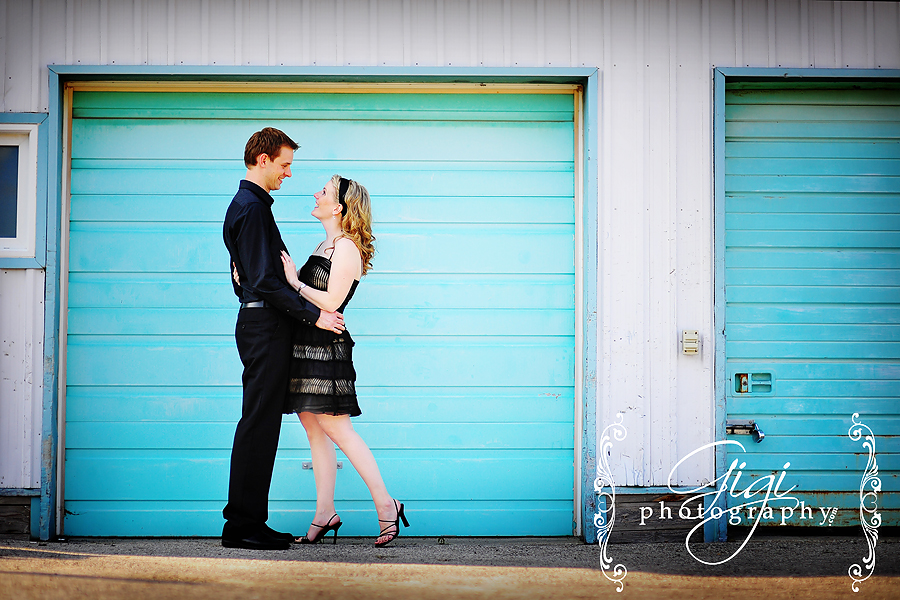 GORGEOUS!!!!!!!!!!!!!!!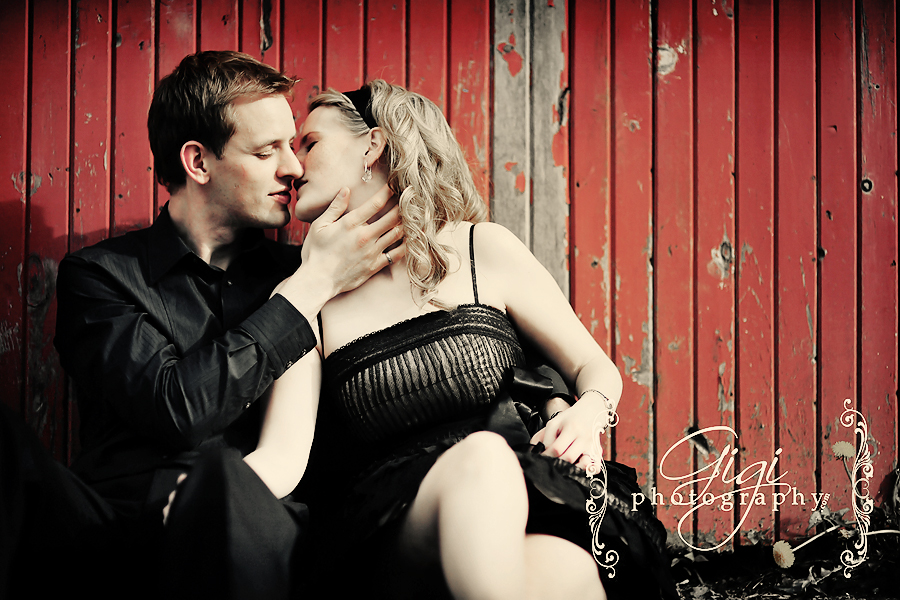 Sadly, Mother Nature was in one of her moods tonight and she decided to down pour right in the middle of our session. Boo! What's worse is the adorable couple drove nearly two hours (one way!) to get to me – so now, they are driving back tomorrow morning to finish up their session. What troopers!
Heather, see you in the morning! Too bad you don't drink coffee! 😉 Rudi, it'll be worth it ….. 😉