"Sunday is the golden clasp that binds together the volume of the week."
– Henry Wadsworth Longfellow
I love Sundays. 

No, wait, I ADORE Sundays. I love the whole tradition of going to church with my family – and let me tell you, getting three girlies ready in the morning is QUITE the production. And don't let their chopped hair fool you – I STILL manage to curl it or do something to it to make it somewhat girly … well, as girly as it gets when your two year old and five year old have chopped their hair with playschool scissors in the dead of night! But I love spending time with my church family and refreshing my soul and spirit for the upcoming week. 
However, today, I defied death all for something as foolish as, um, well, vanity.
Today, I decided to wear a new pair of shoes which I purchased in the states last month. I LOOOOOOOVE these shoes – pink, beautiful, high heels – but walking in them is like walking on shards of glass-  wearing these shoes, for me, is a near death-defying feat. No joke.
And this morning, I had to carry two kids on my hips, one purse, one Bible and hold on to my five year old's hand as we crossed a very windy parking lot, trying to keep my own skirt from flying up in the ridiculous wind, to get to the church doors – all while wobbling along, trying to figure out how people can actually wear these shoes all the time … and not just on Sundays.
Why oh why did I decide to wear these shoes today?
Because they're purrrrrtttyyyy …. and I couldn't help myself … (sigh)

Lesson learned. High heels are for days when daddy can help carry the kids across the parking lot and up two flights of unusually steep church staircases. 
(FYI: I am going to read this over before I attempt "high" high heels again for next Sunday. We don't learn, do we women? Thank you for not laughing at me today if you saw my feeble attempt to wear such shoes.) 

I also love the laziness of our Sundays. A day of rest, right? Most Sundays, daddy has to go back to work after church (but we're just thankful he can come with us to church!) so it's a quiet day at the Gauthier household with three tired, tuckered-out-girls.
Ahh, who am I fooling. Four tuckered out girls. Myself included. 
Biggest L.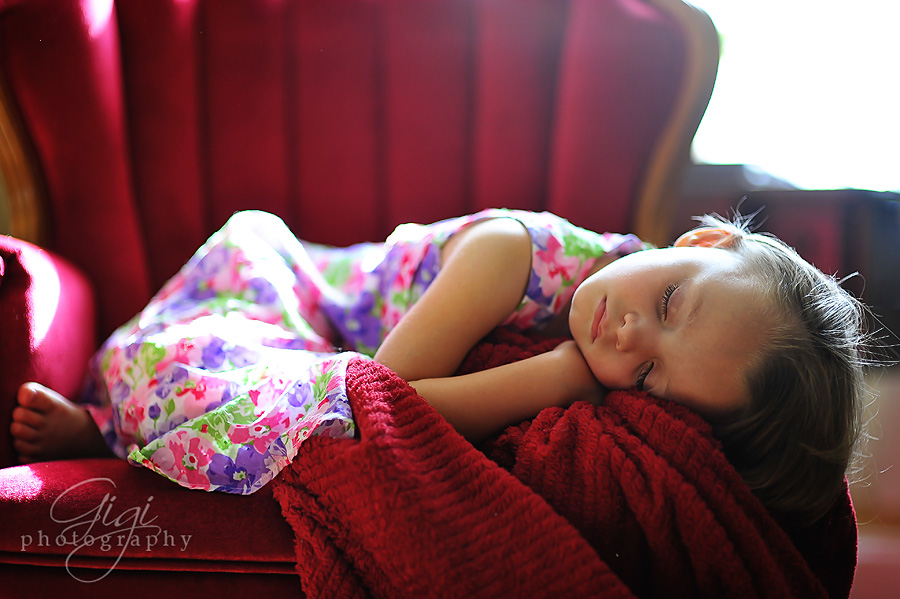 Middle L.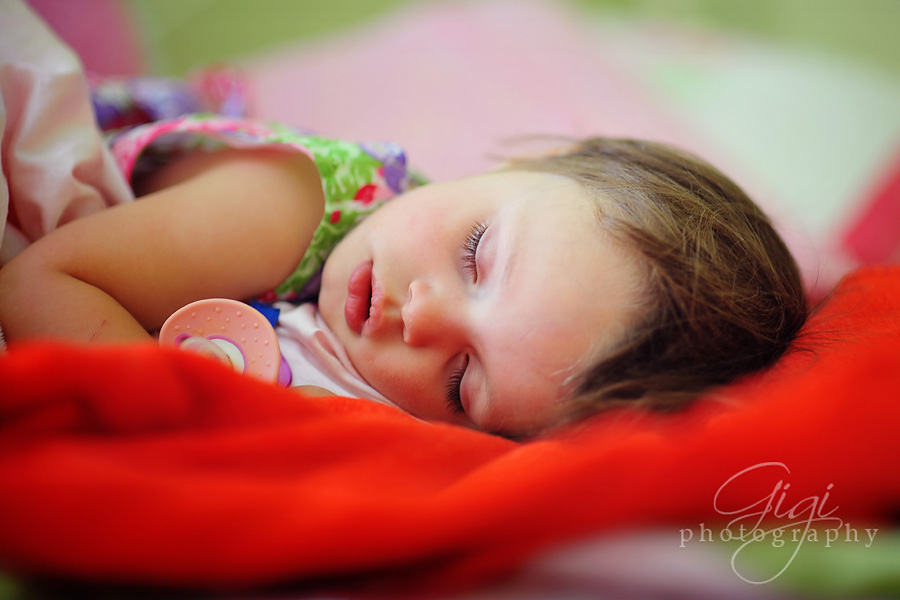 and baby L … juuuuuust waking up from her snooze-fest. 



And another little sweetie has eneterd our little family ring .. Ducka.  (Not quite the original name I would've picked, but what can I say? My two year old named it!) We picked him (or her?) up at Zellers the other day (Thanks, Tracy!!) and the girls just AODRE this little duck. He drinks from a bottle, quacks and flaps his wings … he's just a baby and is the about the best pet we have ever had – thus far. 
He even watches movies with the girlies. 
Another lovely Sunday in the Gauthier house. 🙂

I leave for Texas in the morning – yeeeehawwww!!!

P.S. Don't forget to check out the ongoing auction for La Tienda! It's a beauty! 

P.P.S. I have just placed a new ad – look for it online! The first person to spot it will win a complimentary 5×7 print from their last or upcoming Gigi session – to win, e-mail me and write out the quote on the ad and tell me what photo was used in the ad! Have fun!