Now HERE is a cute pregnamt momma for you … Tammy, you are so sweet and such an easy going kinda-mom – my kinda gal, for sure!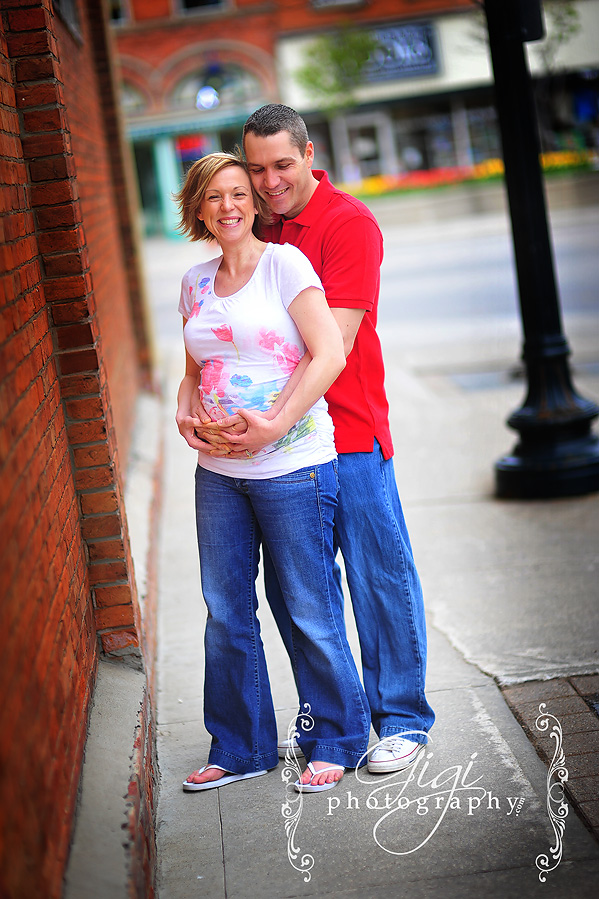 Tristan, her son, was naturally very sweet and loving to his mommy … he came up with his own poses and this one just melted my heart. 
An adorable family – I think she's having a girl -what do you think?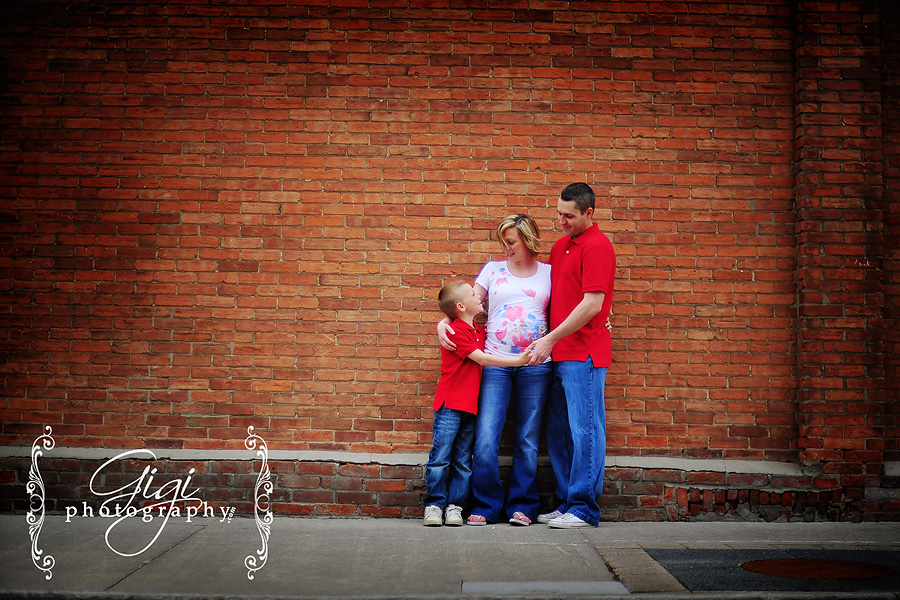 Can't wait to meet your baby, Tammy – what a blessing!
Speaking of pregnant mommas, have you checked out the PreNatal Nights at the Lina Lounge? Every Thursday, from 5-8, there is a momma-to-be class for all you gorgeous ladies sporting some a growing baby bump … the class covers everything from breastfeeding to doula services. Click here for more information — tell Caroline Gigi sent you! 😉 
And now to announce the winner of this week's giveaway, hosted by the amazingly-unique Simply Silhouettes ….
First off, thank you, thank you, THANK YOU to the folks at Simply Silhouettes for offering to do this giveaway. I absloutely am in love with their stuff – have you checked them out? I can't wait to order three little girls' sillohuettes to sit ontop of my piano … perfect!
So, the winner's name was drawn by using a random number generator – www.mathgoodies.com – 
And the winner is #5 – Rose – who wrote:
Very cool and unique indeed. You find some amazing things Gillian…thank you for all the upcoming Christmas gifting ideas:) I have them all bookmarked…shopping made FUN and EASY…thanks to Gillian!
Congratulations, Rose! Please e-mail me and I will hook you up with your winnings! 🙂 
Also, yeah, I know I said I would announce the bride-to-be for my model call but I have to go through all the submissions still (they are still coming in!) and I will get back to you guys on that … it's a tough choice! I think I am going to have to use mathgoodies.com again! Stay tuned!