Because thou hast made the Lord, which is my refuge, even the most High, thy habitation;
 There shall no evil befall thee, neither shall any plague come nigh thy dwelling.
 For he shall give his angels charge over thee, to keep thee in all thy ways.
Psalm 91:9-11
The fulfilling smell of a home cooked dinner filled the country kitchen with wonderful aromas. Dinner was ready and warming on the oven. Just before six p.m., I picked up the phone to call my husband at work and check in. While we set his place at the head of the table, with his occupation as a mortician, I am never confident his chair will be filled.
A quick, hurried conversation with my husband let me know the details:  he would not be joining us for supper this evening.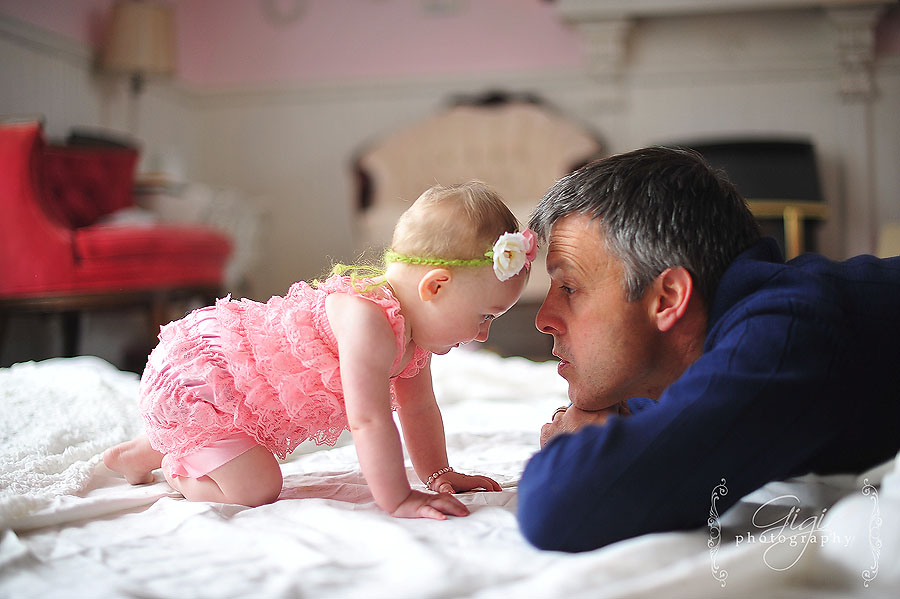 "I'm on a Covid-call," he said. "Eat without me."
Calling in the eight noisy children into the kitchen, I cradled my 4 week old baby boy even tighter. Forcing a smile, my words informed the hungry group that we could eat without waiting for daddy – he'd be late tonight. The children scurried to find their place around the table and life went on. Heads of messy-wind-tousled hair were bowed, scrubbed clean hands held together, forming a circle around the supper table. I prayed a simple prayer over the evening meal, yet, in my heart … the prayer was a seemingly more in depth.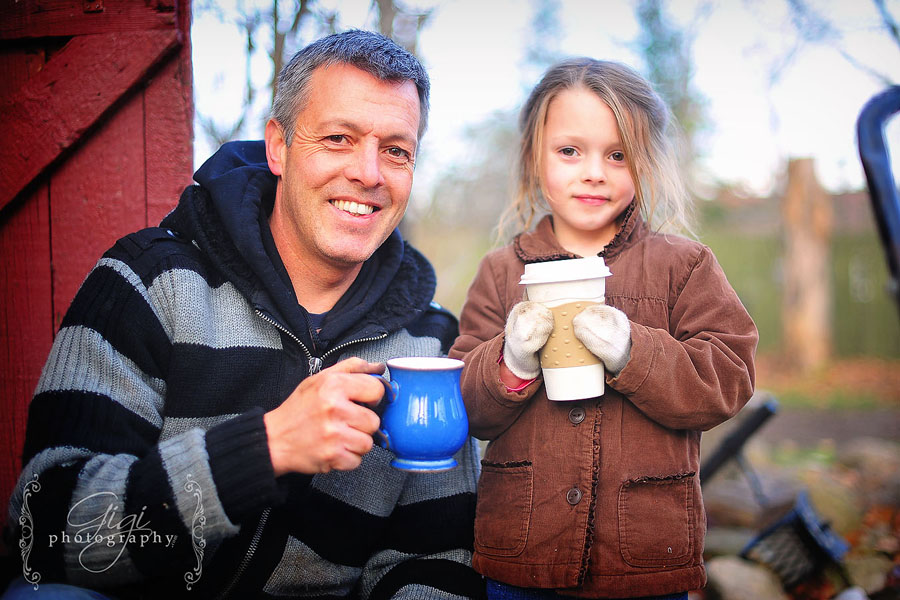 "Keep him safe, Lord."
My husband and I had conversations over the past month, suggesting neither of us were too concerned about the possible threat of this new virus, but now, as it stared my husband in the face, would we feel so bold? While we are not fearful people, we are trying to be aware of what is going on in this pandemic.
Back in our crowded kitchen, the bowl of steamed rice was passed from plate to plate, the home grown chicken shared among the young family members… non stop chatting filled my ears  — often mid-eating which was quickly scolded by mother – and the evening flowed along.
While I readied the children for night time cleanup and night time routines, my prayers were still with my husband, most likely weary from a long day at work.
Thoughts of mild and most likely unreasonable fear entered my mind as I wondered … would it be safe for him to the hold his newborn when he arrives home? Could he possible unknowingly catch the virus and bring it home to his unsuspecting family?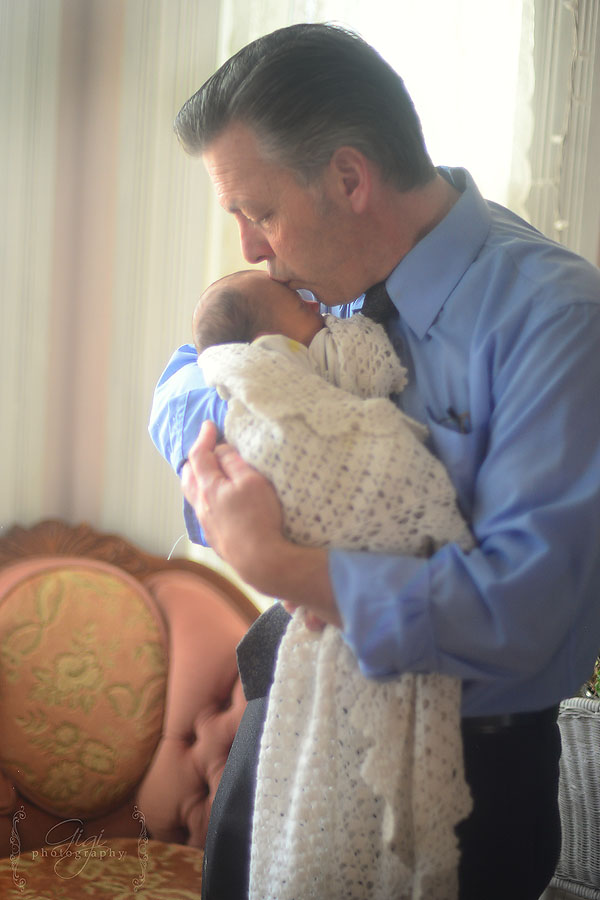 The children and I have not been venturing out at all – staying home and living our own personal and busy life – but my husband is required to go to all sorts of locations that are considered 'high risk' — nursing homes, hospitals, public locations — in regards to this new health threat.
Would his thoughts on the virus change after this call?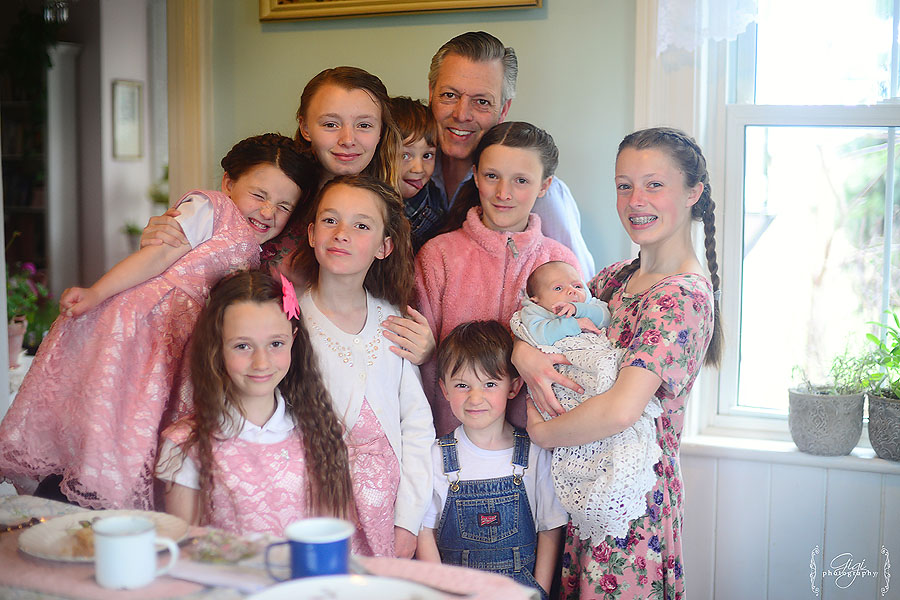 Later that evening, my husband finally returned to his home. I could hear his most likely sore feet, released from his work shoes at last, slowly plod up the front stairs to our bedroom hallway. For this particular call, it had been a long night for this father of 9 and weary man.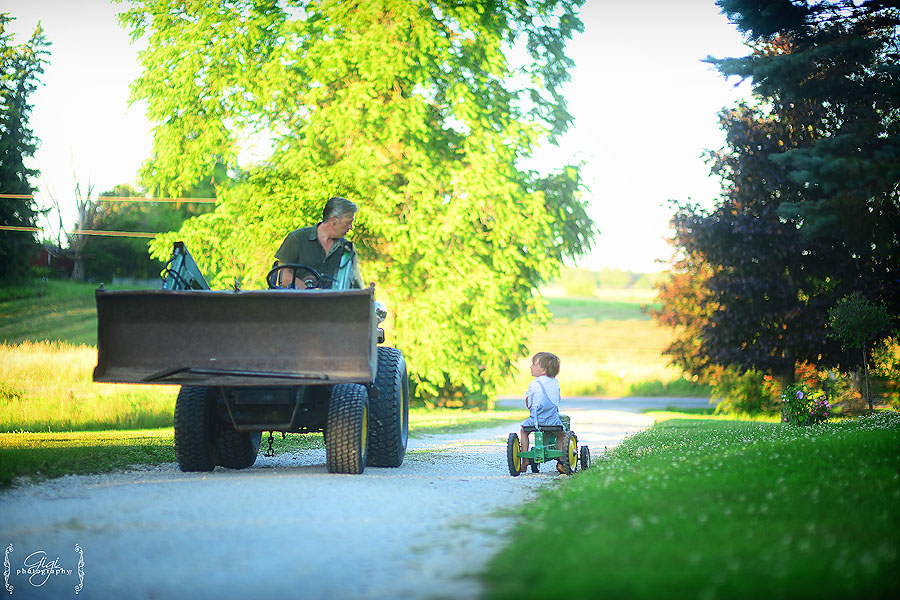 This 'pandemic' – as they are calling it – has most people in fear, or at least, has placed us all in a state of awareness.  Plainly speaking, my husband and I have chosen to not react in fear or worry.
His work as an undertaker, while most do not often think of these details, does not keep him at his funeral home, dressed smartly in a freshly pressed suit with a clean tie and shiny black shoes. In fact, when we met nearly 19 years ago, I had no idea *what* exactly a funeral director was required to do – especially a funeral director in a privately- and family owned – funeral home. This topic would be  considered sensitive, therefore we will not discuss such details in this entry.
[That is a whole other chapter in itself.]
However, in these particular cases of a new feared virus, someone is still needed in the final chapter of the sufferer's life. My husband –along with his brother — are the ones who enters the home and — literally — pick up the deceased loved one — Corona virus call or not. In the case of a virus call, extra precautions — which I will not go into detail here– are required for him to stay safe.  He will also transport the deceased into the bigger city — Toronto — where the body will remain at the Coroner's office until it is released for a funeral.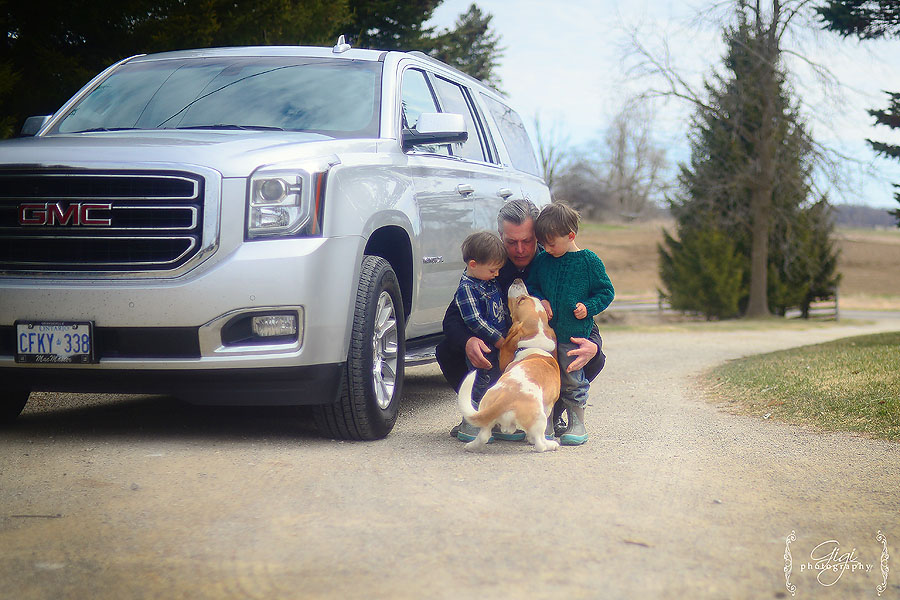 I remember, nearly ten years ago, all too well when H1N1 threats crept into our social lives. Later, the fear of SARS came to our little Ontario town. While everyone panicked and talked about vaccines and how to stay safe from this new pandemic, my husband calmly put on his suit jacket, slipped on his shoes and drove to work where he would be dealing with possible deaths from this virus. Although it seemed that rest of society became anxious — just as they are now — Abby never appeared frightened, worry never creased his brow. It was simply his job and he was going to do it without fear or apprehension. Nearly twenty years ago, his father was in a similar – but even more taxing role — as he was called to assist with Ground Zero cleanup.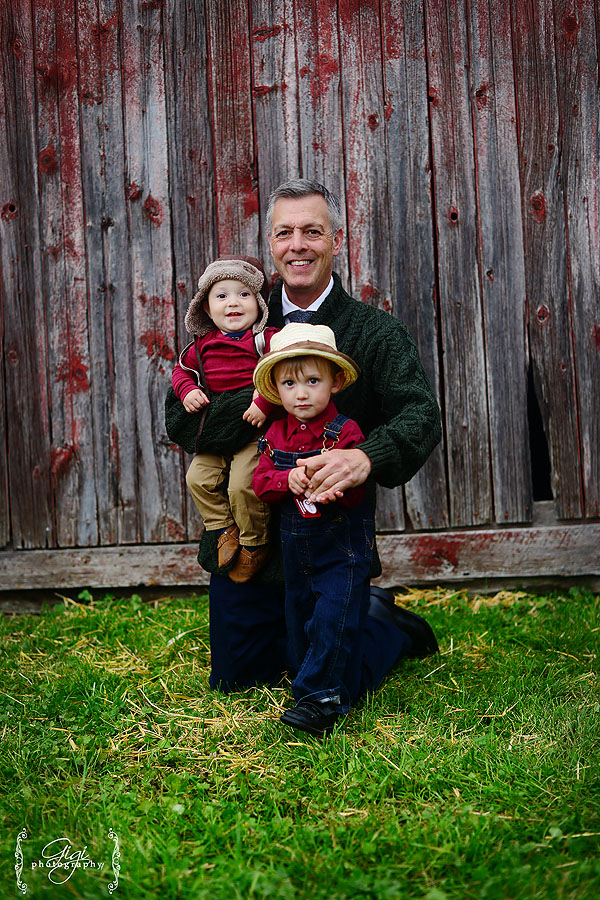 During this pandemic, many are still faithfully working the 'frontline'.  However, while many essential front line workers — police, paramedics, nurses, firefighters, even janitors– are being treated with free pizzas and paid days off work to quarantine after a possible contact with this new-to-us virus, the local funeral director continues on without notice by the general pubic. Have you ever thought about who picks up and cares for the deceased of these feared viruses? Who washes the spirit-less bodies of the departed one and prepares the details – clothing, hair, burials– of the ill-fated person? Who spends quiet hours with the grieving and distraught families, caring for them in ways the public cannot?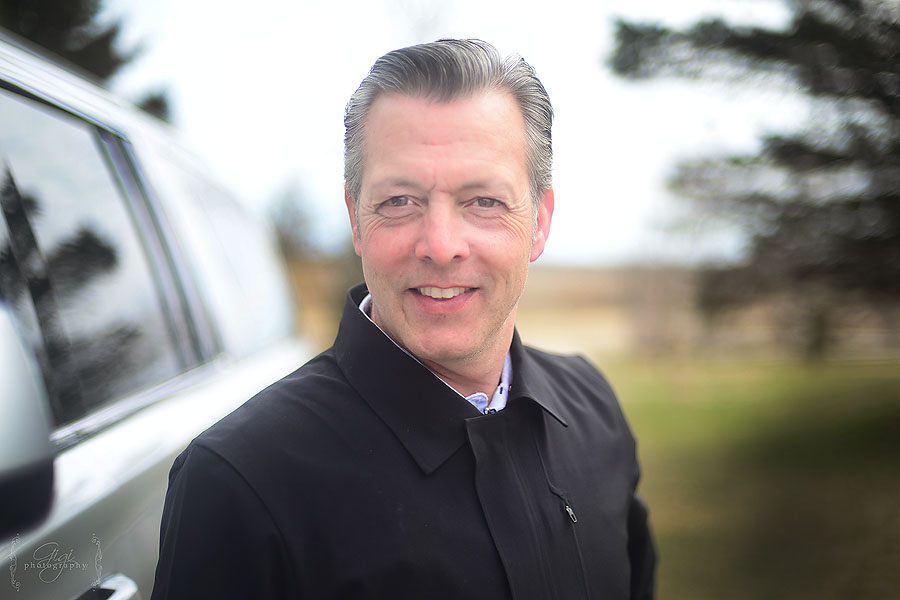 It is men like my husband. My husband's role  is not a first responder — it is the last responder.
In our lives, this faithful partner and father of nine must work his regular funeral home hours, work his after shift hours if someone passes away in the night and keep a steady pace as he picks up death's latest call — Covid19 or not — Through all of this, he still manages to buy chicken feed on his way home, grab some ice cream  for our multiple April birthday celebrations, come home to stack firewood for our kitchen stove and drive his happy children around on the beat-up gator.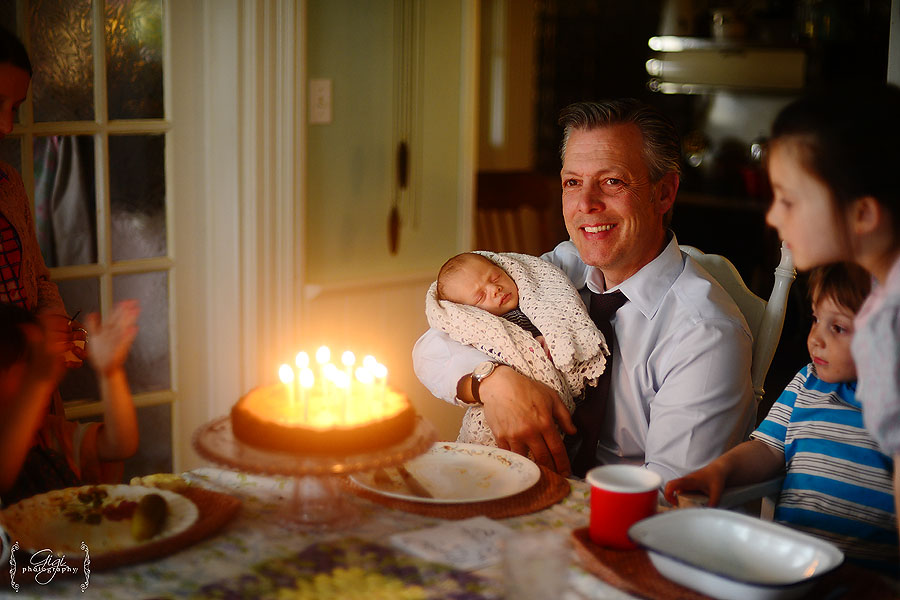 Despite being in contact with publicaly feared diseases and traumatic viruses,  this steady man still opens his Bible in the evening, with his family of 11 crowded around him, and reads a chapter from Scripture every evening. Tired from work, he falls into his energetic and unrelenting toddler's bed at night — who can resist after a half hour of "Daddeee – sweep with me?" and a pair of big brown eyes peering out of  the little son's bedroom, waiting for his daddy to gather him in his arms and comfort his little soul.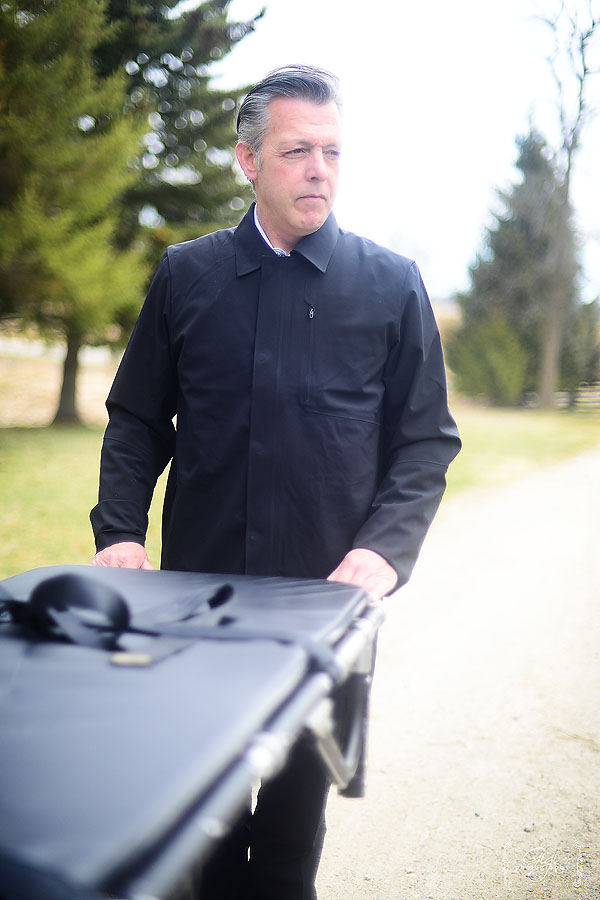 Indeed, there is no paid quarantine days or newspaper recognition– and certainly no free pizza — for this local mortician — the Invisible Frontliner.